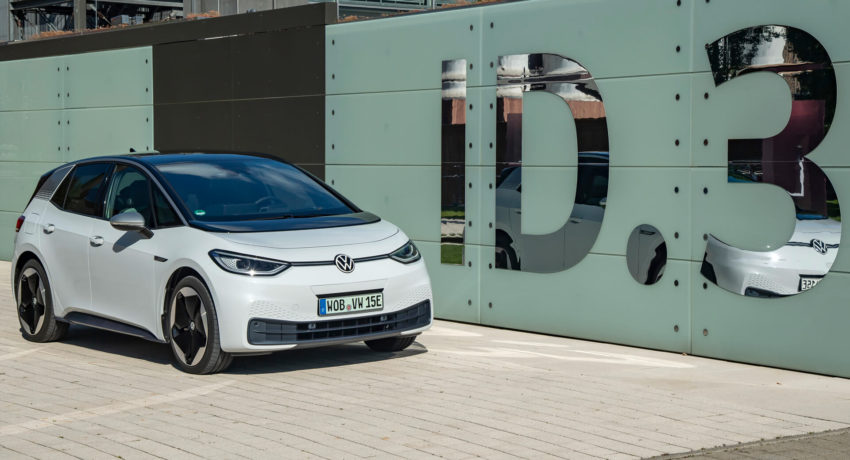 The automotive IPO craze doesn't show any signs of slowing down and a new report suggests Porsche could join the likes of Polestar and Rivian.

Citing two people familiar with the matter, Reuters is reporting Volkswagen is still considering a Porsche IPO as a "way to fund its costly shift towards software and electric vehicles."
The IPO rumors have been swirling for months and previous reports have suggested an initial public offering could be worth up to $101.4 (£76.6 / €90) billion. That's some serious dough and the funds could be used to help ramp up Volkswagen's electric vehicle push.
You can also read: VW CEO Hints They May Consider Making Porsche Public
However, the sources stated "no decision has been made due to a complex stakeholder setup" which involves the Porsche and Piech families as well as plenty of intrigue from the early 2000's. The publication stated that the family owns 31.4% Volkswagen shares, but 53.3% voting rights through Porsche SE.
An IPO is a complex affair. However, previous reports suggested that the family was considering selling a portion of its Volkswagen stake to purchase a stake at a Porsche IPO. However, Porsche SE called that "pure speculation."
That's just scratching the surface of the complex relationship between Porsche and Volkswagen, but it remains unclear when an IPO would occur if it gets approved.
Although there are still many questions, automotive stocks have become a popular investment choice. Rivian made an impressive debut on Wall Street recently. The stock started at $78 (£58.91 / €69.21) and surged to over $172 (£129.90 / €152.63), before settling back down around $116 (£87.61 / €102.93). With varying levels of success, investors have had a chance to taste Lucid and Lordstown as well.
Adblock Test (Why?)