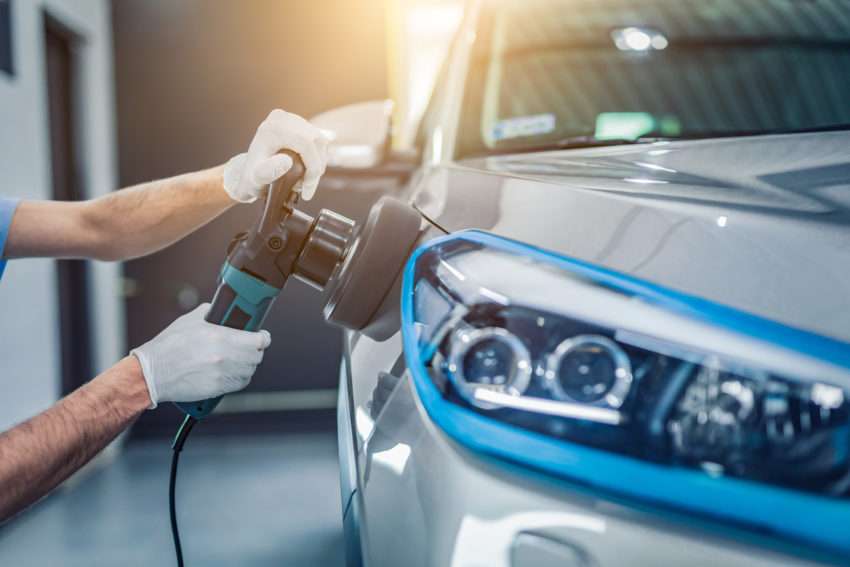 According to market research, the automotive paint market will reach $23.2442 billion by 2027. Emerging trends like the availability of multiple color options, durability, and reliability will fuel this industry growth.
Also, the increasing production of cars will contribute to the growth of the car paint market. Your car paint job can work for body beauty and protection purposes.
Methods used for paint jobs for cars will vary depending on the size of your working area and the original paint and finish.
For instance, you can use the spray painting technique for large working spaces. Your working space must be well ventilated and free from dirt and dust.
This article provides you with three tips for designing and preserving your car paint job.
1. Wax Your Car Exterior Regularly
You can protect and preserve your car paint job by waxing the car often. When you wax, you add a protective layer between the elements and your car painting job.
Waxing your car often can also protect the vehicle from UV rays from the sun and adverse winter weather.
It's advisable to wax your car after every three months. You can take the DIY approach or visit your auto body repair shop for car waxing.
You should always choose hand wax over automated car waxing. This measure will ensure you get the best paint protection for your automobile.
2. Store Your Car Under a Shade
Car paint job maintenance can preserve the beauty of your car for ages. One car paint maintenance strategy is to store your car under a covered structure.
You can also park your car in your garage when not in use. Doing so will protect your car from windblown debris and bird droppings, which can damage your car paint job.
Alternatively, you can invest in a car cover. Car covers protect your car paint job from fading and the car exterior from scratching.
You can also use a car cover to protect your car interior from discoloring and cracking. Your vehicle is also protected from getting wet and dirty during the rainy seasons.
3. Apply Guide coats
Guide coats are thin and lightly applied layers of contrasting paint colors over the primer or body filler. These basecoats will show you areas with high and low points on your car exterior.
Your guide coats also show regions with more sanding than others. This prevents you from creating low spots on the surface by over-sanding.
Using guide coats over body fillers ensures the car exterior is nice and even. Or, you can use a dry guide coat powder. You'll use the applicator to wipe the guide coat powder on your car exterior.
Car Paint Job
You can decide on a DIY car paint job or contact an auto-painting technician. Either way, safety must always be a priority during a car painting job.
Ensure you put on your personal protective equipment before your car paint job. Your PPEs protect you from direct contact with the paint and inhaling the harmful smell of car paint.
Check out this blog for more informative news on vaping, auto, and motors.