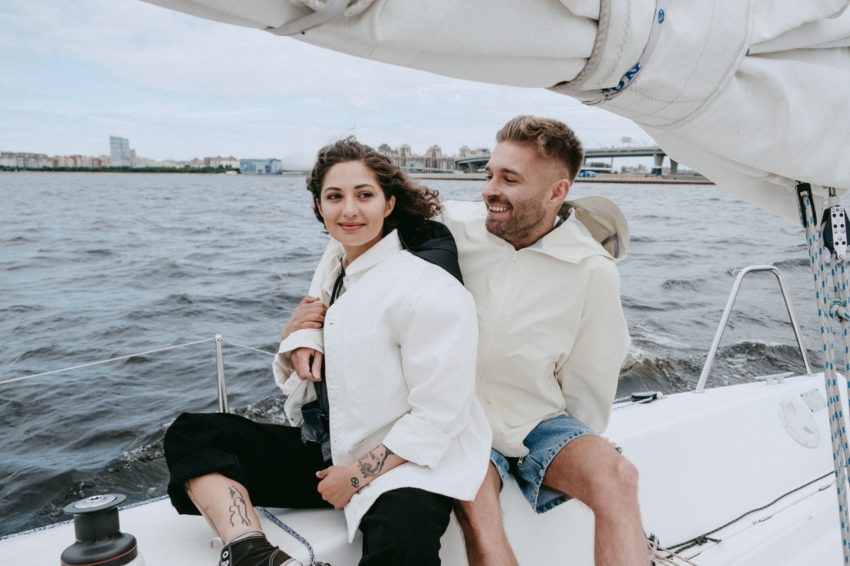 Unless you plan on storing your boat at the same marina for its entire life, chances are you'll have to tow it fairly regularly to transport it from one point to another. Whether it's taking your boat from dry storage to the coast for your family's summer beach trip or hauling it from your house up to the lake every couple of weekends – towing comes with the territory. And while it's not as difficult as some make it out to be, it does require a little skill.
Try These 3 Helpful Tips
For the purposes of this article, we're going to assume that you've already gone through the process of ensuring your truck/vehicle has the correct towing capacity and motor to handle the weight of your boat. If you haven't, then this is the very first thing you need to figure out. Having the proper vehicle, trailer, and boat trailer parts are priorities 1a, 1b, and 1c. Everything else is secondary.
Once you have the proper vehicle, there are several things you can do to make sure you safely transport your boat. Here are a few recommendations:
1. Plan for Longer Acceleration and Brake Times
Basic physics tells you that it's going to take a lot longer to accelerate and brake when you're towing a boat and used trailers. And even if your trailer is equipped with modern features like electric or surge brakes, stopping on a dime is impossible.
When it comes to accelerating, don't overdo it. Going pedal to the metal won't do any good. Ease into it when accelerating from a complete stop. When it comes to braking, account for the added braking distance by keeping adequate space between your vehicle and the closest vehicle ahead of you. Always signal for turns and/or tap your brake lights well in advance to warn vehicles behind you that you'll be slowing down.
On a related note, it takes a lot longer to pass a vehicle on the interstate. Not only do you have to factor in the increased time to accelerate, but there's also the added clearance length. Generally speaking, you should stay in the right lane and take it slow. If you do need to pass, wait until there's adequate space to shift lanes. Then return to the cruise lane as soon as possible.
2. Approach Turns Wide Enough
Adding a long trailer with an extra axle instantly makes turning a much more difficult endeavor. There's no such thing as making a sharp turn without destroying curbs, stop signs, or other vehicles that rest inside your turn radius. You have to compensate for this extended load by taking it wide.
"When approaching a turn, position your tow vehicle on the outside of the lane to allow the rig to execute a wide turn," BoatUS explains. "Don't cut your steering wheel until your vehicle's rear wheels have passed the inside curb."
It's best to practice 90-degree turns as much as you can before hitting the road. Empty parking lots are a great place to do this.
3. Know the Proper Steps to Backing Up
Backing up a boat trailer is probably the one thing that intimidates people the most the first several times. Not only is it a complicated maneuver with lots of moving parts, but there's usually the pressure of other people waiting for you.
Having said all of that, here are the proper steps:
Pull forward enough to give you a completely straight trailer-to-truck alignment. (This makes it substantially easier to back up correctly.)
Make tiny incremental corrections as you back up. Don't oversteer. This is the leading cause of a poor backing job.
Always remember that the trailer swings in the opposite direction of where you're steering. (If you find it difficult to remember this, place your hands at the bottom of the steering wheel. Doing so will move the boat in the direction of your hands.)
Continue backing up until the boat begins to float.
Put your vehicle's parking brake on and exit the vehicle.
Untie your vehicle from the trailer and safely tie it off at the nearest available dock location.
Get back in your vehicle and park.
Tow Your Boat With Peace of Mind
Adding extra weight, length, and another axle to your vehicle instantly makes things trickier. And if you aren't careful, these added elements can make your boat a massive threat to your family, as well as others on the road. But by integrating the tips mentioned above, you can dramatically lower these risks and set yourself up for success.