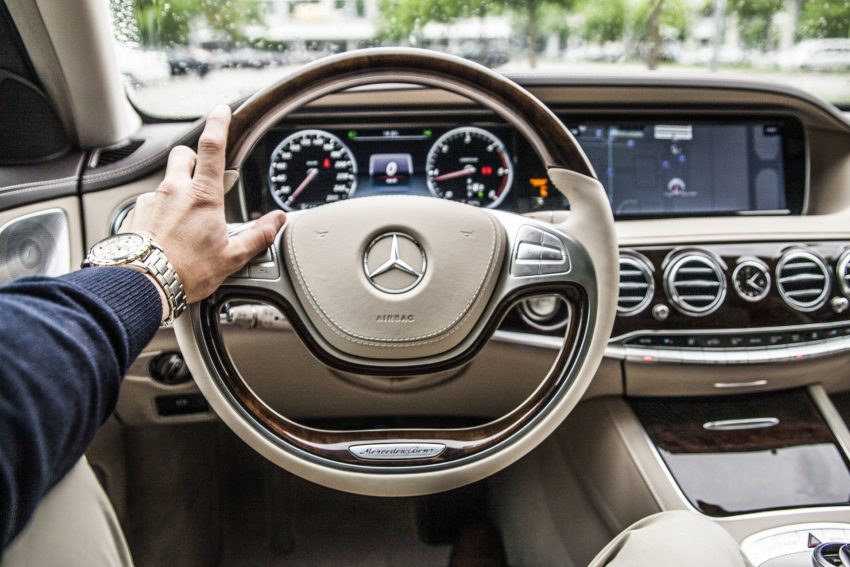 Luxury cars are status symbols that show people that you've made it in life. But more importantly, they're high-tech vehicles; whose features are the same as the ones you'll find in regular cars 10 years from now. They're made of the world's finest and priciest materials.
As a result, they're fitted with expensive parts and are high maintenance. This is why anyone who's looking to buy a brand-new high-end car may have google searches such as: "are Audi's expensive to maintain?" and more. But more importantly, luxury cars are said to be more difficult to insure.
So, the following covers all you need to know about luxury car purchases and insurances.
What Counts as A Luxury Car?
A luxury car is a premium-level vehicle. It is more comfortable and refined than your average Japanese hatchback. It is usually more powerful as well with its larger engine and handles better. There are luxury cars such as the ones from BMW, Mercedes, and Audi. These set the standard for the latest technologies.
If these aren't up to your tastes then you can move up to the ultra-luxury class. This consists of more exotic vehicle brands such as Rolls-Royce, Ferrari, Bentley, Aston Martin, and Lamborghini. These are much rarer to find and their prices can be much higher.
How to Buy a Luxury Car?
Buying a luxury car should be the same as buying any other vehicle, right? Well, the process on your end is a bit different. A high-end car is pricier than the average box on wheels. This is why you need to do more research. Firstly, you should know the type of vehicle you want; sedan, crossover, SUV, GT, etc.
Then you should read about the different brands out there. Look for their offerings in the vehicular class that you want. Read about their different features, or better yet; use automotive review websites to compare them. Note down their prices and the options list that they offer.
But it's not just about looking for the coolest vehicle. You also need to spend an ample amount of time researching the dealerships in your area. If you don't have time to spare, you can contact a luxury car broker to do all the heavy lifting for you. The best ones may even get the car delivered to your doorstep.
If you do have the time, you should go as far as to get test drives done. It is important to buy a vehicle at the right time of the year for the best deals. Only pick a vehicle when you're 100 percent content with it. However, like most other vehicles, you need to look up the insurance premiums on each car as well.
Are Luxury Cars Difficult to Insure?
In simple words, yes. A luxury car is priced higher and so are its components. It is more difficult to maintain due to its parts availability of. If you're looking for a high-performance exotic, then you may be charged a higher premium. This is because of the larger risks associated i.e.; reckless driving.
In fact, luxury cars are risky all the way. Thieves and burglars tend to focus on them and their parts. They're also not as reliable as your average Toyota or Nissan vehicle; unless you buy from Lexus or Infinity. Any unfortunate circumstances can lead to a nightmare for the insurance company.
Are Insurance Policies Different for Luxury Cars?
Insurance companies and hence the policies are different for luxury and exotic cars. There's a plusher experience given to the vehicle owner. The customer care is a lot better; you can even get a valet to bring a courtesy vehicle to you.
Other than that, there are some more great policies for luxury car insurers. There are more flexible deductibles, better "loss of use" benefits, replacement cost coverage, etc. They'll even allow you to pick where you want your vehicle to get repaired.
Insuring a High-End Vehicle
It is not recommended to get your luxury vehicle insured by a standard insurance company. As mentioned above, luxury insurance firms will treat you right. Keep in mind that the insurance premiums are higher for luxury cars. You're not going to be paying less than $3000; like your research will indicate.
Get The Right Insurance for You
Then you need to decide the type of insurance that you'll be getting. There's liability insurance, which provides coverage to those losses where you're liable. Comprehensive insurance is where you're remunerated for uncontrollable events, and collision insurance covers…collisions and crashes of course.
Putting the expensive vehicle aside; what about your health and safety after a crash? That's where the Personal Insurance Plan comes in. It covers all of your medical expenses if there are any after an accident. GAP insurance is essential if you've recently loaned the vehicle and haven't paid much for it.
Save Money Where You Can
Check out the best insurance discounts offered for your vehicle on the internet. You can also save money by practices such as limiting the number of drivers for the car. You can also cut costs by only picking comprehensive insurance.
Plus, it is cheaper to insure multiple items with one insurer. If you consider other forms of insurance, like the one for your house, use the same company to do your vehicle. Also, include safety and anti-theft systems like trackers to get more discounts.
Maintaining A Luxury Car
To maintain a luxury car is no rocket science but it is pricier. You are recommended to keep it spotless and clean. Get it serviced as per the manufacturer's instructions. Keep a track of the fluids, filters, and tires. Use OBD Bluetooth to monitor its performance. Keep an extensive detail of the service history.
Protecting the exterior and interior is key. Get the vehicle detailed and add a paint protection film while you're at it. It will protect the paint for several years and the car will shine like no other. Lastly, drive the car like it's meant to be driven according to the maker.
Conclusion
So, what have we learned today? Well, luxury cars are pretty great but you shouldn't be hasty in buying a high-end car without proper research. It is also evident that their insurance can be more complex. There are ways to save you money on it though. Lastly, scheduled maintenance for luxury cars is a must.