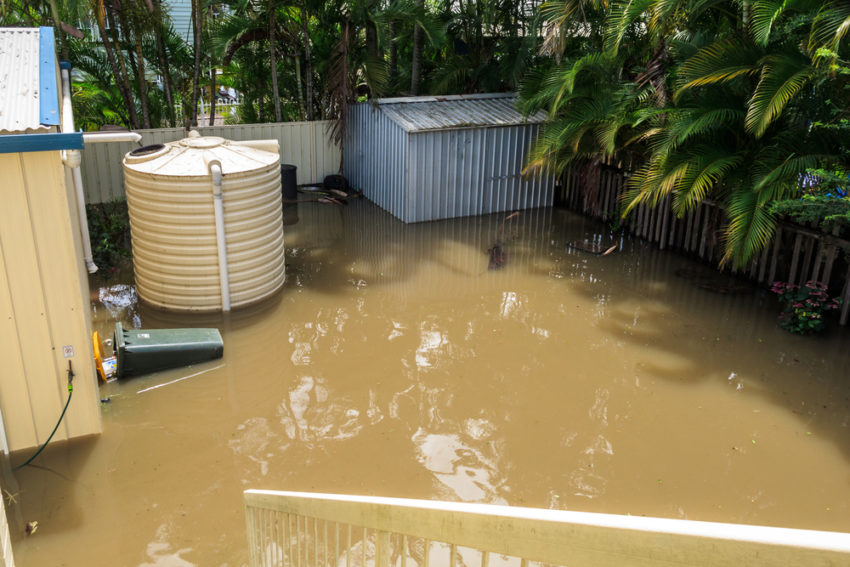 You've come home to realize your garage has flooded. Since you can't predict an environmental disaster, it's hard to move your belongings before a flood occurs, which means there's always a risk of damage to your garage.
You may feel a sense of panic when you begin thinking about your belongings that can be negatively impacted by the flood. While your first instinct may be to call a professional to clean up the mess, you can do some damage control before you pick up the phone.
1. Open the Door
Immediately opening your garage door after a flood allows you to get rid of lingering water. If you have a lot of property on the ground, opening the garage door will allow the property and those items to get enough ventilation to begin drying.
While airing out the place is a great first step, it's best to reach out to a remediation company. They'll help you repair your property after natural disasters like a flood.
2. Go Through Your Belongings
While the door's open, take a moment and assess your property damage. You want to salvage what you can and get rid of everything else. For instance, your summer clothes sitting in a wet box can be washed and stored in another place. On the other hand, your family photos or stored documentation that you've stored over the years may be a lost cause.
The same applies to anything else that is not worth repairing. Keeping them can lead to mold and mildew growth, which can be harmful to your garage and overall health.
3. Sanitize Your Garage Surfaces
After you've separated the garbage from the salvageable items, you should remove as much as you can from your garage and sanitize the surfaces. A thorough sanitation is a great way to clean water damage and prevent bacteria from growing.
For the most part, the floor should be dry if you have the standard materials like concrete. Concrete is non-porous, which makes it hard for toxins to grow on it. One of the easiest ways to clean your floors and higher surfaces is to combine a moderate amount of bleach with cool water. This step is especially important if you live in humid climates.
4. Replace Your Door
If the inside of your garage has water damage, your door is most likely irreparable. If you have a wooden door, the water will warp it, making it hard to close properly. Other materials like aluminum and plastic can also be damaged when a flood occurs.
Security is important, so you should replace every garage door with water damage immediately. Have a professional come over and assess the damage. They can also give you a quote. The sooner you have the door replaced, you're less vulnerable to vandalism or unwanted wildlife entering your garage.
When unexpected events like a flood occur, taking immediate action makes a huge difference. Before you call in the reinforcements of a professional clean up crew, use the previously mentioned steps to minimize the damage until they arrive.