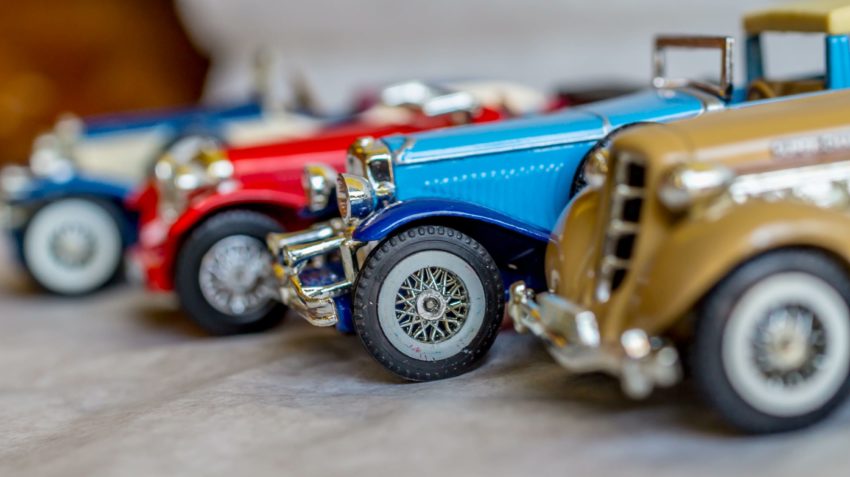 Spending our money can be a difficult decision to make. Earning it is not easy, after all. Understandably, we want to make sure that it's worth the price we pay. Because of this, we usually take what we already know—and stick there. We're afraid to try something new that might make us regret it eventually. Buying something new out of what we used to have can make a change and add some spice.
If you're looking for good items to buy–something that can be a great help in some ways, you might want to consider collecting diecast model cars. These toy cars can bring out both the little kid and the car enthusiast in you. Aside from that, collecting these little vehicles can be valuable and worth your time.
If you're still a bit uncertain, here are some reasons why you should:
Investment
A diecast car is made of expensive materials like alloys of aluminum, magnesium, and zinc, aside from plastic and rubber, ensuring longevity and a terrific appearance. Despite their small size, these cars are collector's items.
These cars can be expensive – their worth may increase even more after a couple of decades. Some models can be rarer than others, depending on how many are in the market. Production varies depending on the manufacturer and may suddenly stop, making some models rare. As a result. avid collectors worldwide gather to buy the rarer models. Demand for these items will increase – so as the price.
As of today, according to luxatic.com, the most expensive diecast car in the world is Lamborghini Aventador Gold. It's worth GBP£5,558,850.
You can buy and sell models as you please and add more modifications to make them more appealing and expensive.
Decoration
Having diecast cars displayed inside your house either for good or while waiting for the best opportunity to sell them can be outstanding. It'll give a unique and inviting design to your interior. It'll give your home an all-out-action ambiance.
Do you have a cabinet? Or an unoccupied table maybe? Go grab these cute-sized cars and have them lined up as if a road race is about to start!
Entertainment
This merchandise can be used by either children or adults. Because of its size and appearance, it's generally safe to play around with. You can spin those wheels on and hit the road without hitting people or other establishments for real. The packaging of a diecast car is durable and can help ensure that it'll be well and proper for the years to come.
Sit back and enjoy the pleasure of having diecast cars!
Remembrance
Diecast cars are imitating real-life cars in detail. Cherishing moments down the trail of either the past or present can be best remembered through them. Skilled workers make prototypes that can make a blast of La Marquise, Volkswagen, Ferrari, and even Mercedes-Benz. These vintage, popular cars are handy to be made back to life in their smaller versions.
Present
If your loved one is an avid fan of James Bond and his splendid Aston Martin DB5 or any other films featuring superb cars like Fast and Furious, this item can be a perfect gift for them.
They'll surely appreciate you for remembering them and what they love. Prepare yourself for a hug from these delighted people. The thought alone is priceless to not be recognized.
Giving this as a present to children is also ideal. It can serve as their new awesome toy as well as an educational tool. Toys are proven beneficial to a child's learning. Toys like diecast cars can help them develop their motor skills and widen their awareness of society, weight, and velocity.
Rest assured, by the way, because not all diecast cars are as expensive as they may seem. Yes, you can buy affordable ones for as low as GBP£150. Do you remember a name? If not, find out what kinds of cars your loved one likes the best. Go grab one without hesitation, give one as a gift, and bring home a smile to your memory.
Red To Green Light
Collecting diecast cars, just like other merchandise, can be valuable and useful for many seasons – especially this Christmas. It can be for yourself and even to someone you care for. You only live once. Reward yourself with something new. Getting diecast cars can be the start of that. Aside from treating yourself or your loved one, diecast cars can also be an investment. You can sell them when their prices go up.