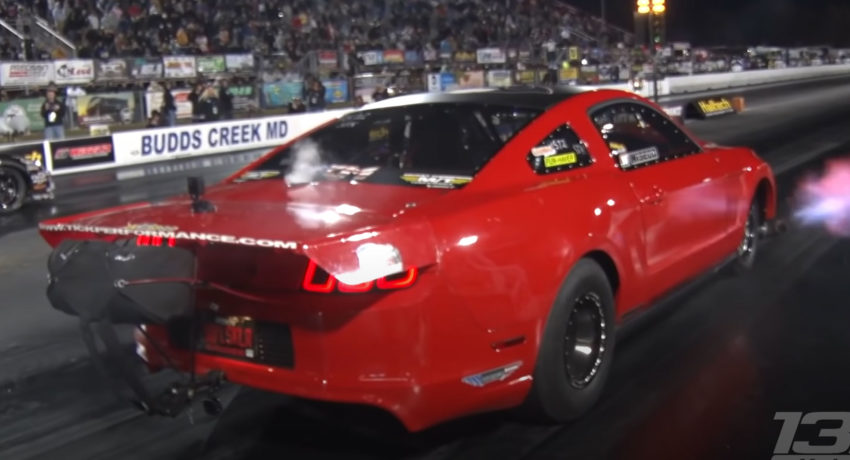 Automatic transmissions are used by the most dangerous drag racers. They funnel power quickly and efficiently to the ground. However, there is a class of drag racing machinery out there that competes for the title of the world's quickest car with an H-pattern stick shift.

This Ford Mustang, which has been modified extensively to win this title, smashed the quarter-mile in just 6.81 seconds during the World Cup Drag Racing finals. Before setting the new record, this title had been held by a Toyota Supra.
See Also: Mustang And Camaro Crashes at Drag Strip after Marshals Failed to Cleanup Oil Spill
It is clearly not your ordinary Ford Mustang. The first-generation Coyote V8 was upgraded extensively with forge internals, sports ported heads and polished heads. A pair of massive turbochargers have also been fitted and while we don't know how much power the car is pumping out, it is obviously deep in the four-figure range.
It is not a regular stick-shift transmission. It is actually a Tick Performance four-speed transmission with a slipper clutch that is made for clutchless gearshifts.
During the car's very first run over the weekend, it raced against the record-holding Supra and run the quarter-mile in 6.81 seconds. Following this race, the owner noticed a slow leakage in the tire and felt confident that the car could run faster. He was only able to complete a 6.81 second run.