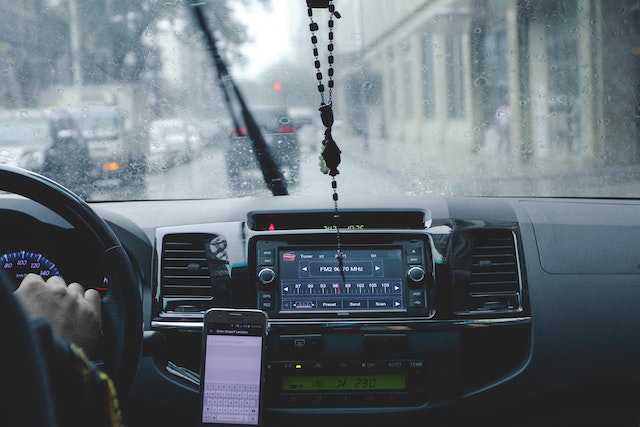 Ten or twenty years ago, if you asked someone if they'd agree to buy their car without an in-car infotainment system, they probably would've laughed at your face and walked off.
Now, if you ask the same question, they'd still laugh, but probably at the ridiculous suggestion that they'd buy a car without such a handy system. In fact, a lot of car buyers are willing to pay higher prices to get CarPlay and similar systems, and others are willing to wait until the model that has it becomes available.
So, what does that mean? Do new car buyers prioritize Apple CarPlay?
Yes, Car Buyers Are Prioritizing Apple CarPlay
If you get a taste of technology once, you can't get back to living without it.
Once you see the true effect of in-car infotainment systems and how they make your life much easier, you'll likely be ready to pay more money and wait longer only to get a car that has them.
You're not alone; according to Apple engineering manager, Emily Schubert, around 79% of American car buyers won't buy a car unless it supports CarPlay. A staggering rate, don't you think?
Considering that Apple CarPlay wasn't available ten years ago, we'd say it changed the map of the automotive market in a significantly short time. 
As car buyers are learning more about the software, they're willing to do whatever it takes to get it. The way they think of it; a car will last an average of 10 years, and spending 10 years without reliable phone-to-car connectivity seems like a long time considering the starling speed by which technology is evolving.
Now, a car buyer would ditch a reliable 2015 model with a competitive price to get a newer model that supports CarPlay, which shows you how buyers are definitely prioritizing it.
Why Do Car Buyers Prioritize Apple CarPlay?
It's not hard to see why car buyers are willing to pay more to get a car that supports CarPlay. Here's a rundown of the benefits they get with the latest update of CarPlay:
Hands-free calls: Apple CarPlay encourages safe driving. It allows you to reply to calls without taking your hands off the wheel or eyes off the road.
Entertainment options: CarPlay gives you access to entertainment options to fill your time if you're driving long distances. You can access iTunes, Google Play Music, Podcasts, etc.
Solid navigation: CarPlay now supports Google Maps and other CarPlay navigation apps, so you can get updated information about road obstructions, high-traffic areas, and more while driving.
Fuel purchases: CarPlay users can download their fuel company's app and set their payment credentials. After that, they can use it to activate pumps and pay for fuel without any hassle.
Car Buyers Are Only Getting More Interested in CarPlay
Apple CarPlay is only getting better, so car buyers are only getting more interested in it and less willing to buy a car that doesn't support it.
The next generation of Apple CarPlay is expected to come by late 2023. According to Apple, the new version will be the ultimate iPhone experience for vehicles. It'll allow the driver to handle some basic car functions from CarPlay, including temperature control, seat heaters, and radio. It'll also include data display from the speedometer and similar features.
Needless to say, these features will be enough to entice more car buyers to consider CarPlay, and the ones already using it will only be looking for upgrades.
The Final Verdict
So, are car buyers prioritizing Apple CarPlay? Yes, we believe so. In fact, according to Apple, more than 80% of total cars sold in the US support CarPlay because that's what buyers are looking for.
With the new version on the way, we're only expecting more buyers to get interested in CarPlay and pay more money to have it.