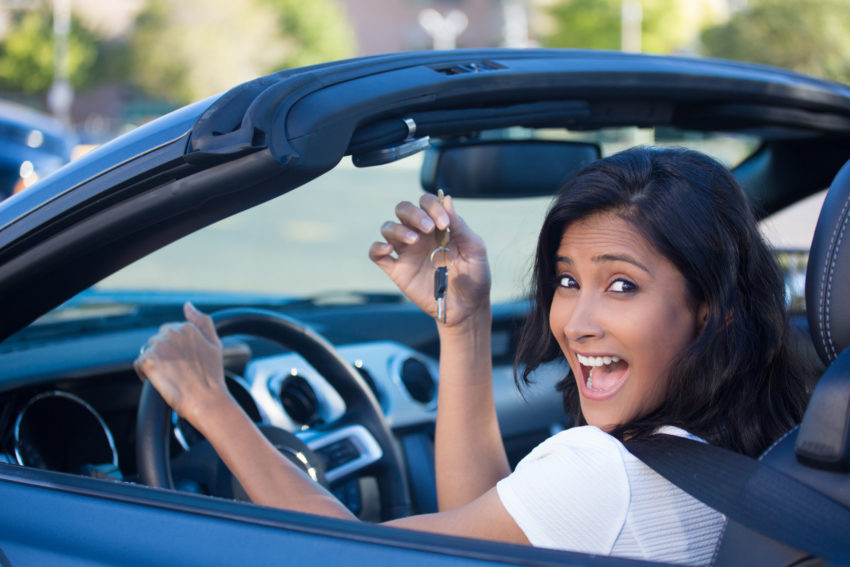 Car buying is an exciting time! The entire car-buying process might be stressful at certain times, but the overall experience should be an enjoyable one. The idea of owning a newer vehicle than your current one or owning a vehicle at all is enough to make anyone excited and full of joy. 
It won't come without you jumping through a few hoops, however. There are some things you want to keep in mind when buying a car. The best car buying tips can help you along the journey.
One of the main things to know is how to save money on a car. Finding a great deal isn't always simple. When you know a few tips on how to find deals and save money when car buying, you can shop with confidence!
Not sure where to begin? In the guide below, you'll find several tips for buying a car all while saving a few bucks. Continue reading to get started.
1. Know the Value of Your Current Vehicle
First things first, if you're trading in a vehicle or selling a current vehicle, then you need to know the trade-in value or value of your car. There are several online resources that can help you determine the value of your vehicle whether you're trading it in or selling it. 
It's important to know this information, so you can get the best price for your current vehicle. Once you gather the value of your current car, be sure to print out the information to use as a negotiation tool. You might not be able to get the full amount, but if it's a fair price, then you can certainly ask for that price and wait until you receive the offer you want. 
Knowing your current car's value will also prevent you from accepting an offer that's too low. 
2. Consider Longer Loan Terms
If you want to save money in the short term, you can consider a longer loan term. However, keep in mind that this will ultimately cost you more money in the long run, because you'll be paying interest longer. It will help you save on your monthly payments though.
When you visit your lender to be approved for a loan, ask them what's the longest loan term you qualify for. Then, ask about payments and interests for that specific loan. If you can get approved for a 5-year loan, then your payments will be drawn out longer, making them smaller monthly payments than a 3-year loan, for instance. 
Be sure to review all of the pros and cons of a long-term loan to determine if it's the best option for you. 
3. Find the Lowest Interest Rate
While determining what type of loan term you want, you should also take your time finding a loan with the lowest interest rate possible. To find car loans with low interest rates, you may need to take your time and do some research. Don't simply go with the first lender you speak with. 
Instead, shop around. Speak with multiple lenders (banks, dealers, etc…), then select a loan that offers you the lowest interest rate. Low interest rates mean less money spent in the long run. If you're having trouble finding a loan with low interest, then consider spending time working on your credit. 
Having a high credit score will make you more likely to be approved for a long-term loan with smaller monthly payments. 
4. Research Fair Vehicle Prices
Before you visit a dealer or even a private seller, you should research fair vehicle prices. Do some online research to learn more about what care you might want to purchase. What are these vehicles going for?
If you find a vehicle online that you're interested in, then be sure to look up other vehicles similar to that one with the same make, model, year, and miles. What price are they listed for? Compare dealer prices to get a better understanding of what's a fair price.
Print out the comparisons, and use them as a negotiation tool when car shopping.
5. Buy From a Private Seller
When you're ready to start looking at cars, there are a few different routes you can take. You can buy from a dealer, which will make the process a bit easier by including all tax, tag, and title fees into your sale price. However, don't let this stop you from buying from a private seller. 
Although there might be a bit more steps to take on your part, buying from a seller can ultimately save you money. Private sellers tend to sell vehicles for much cheaper than the dealer. You also won't have to worry about any dealer fees. You will need to consider the condition of the vehicle, so having a mechanic inspect it first is always ideal.
You can also negotiate the selling price with a private seller as well, so come prepared.
6. Get Preapproved From Your Bank
Getting preapproved can save you money when car shopping and here's how: the bank knows how much a car's worth. When you get preapproved for a car loan from the bank, the bank will ask about the car you're interested in. It's a good idea to know what vehicle you want to buy ahead of time so the bank can run the VIN (vehicle identification number). 
The bank will run the VIN before approving you for the loan regardless, but when they do it ahead of time it can save you time and money. If the VIN comes back as a rebuilt title (a car that was once totaled), then the bank will most likely not approve it. This saves you time by preventing you from driving out to see the car.
The bank can also determine how much that specific vehicle is worth by running the VIN. Then, you can take the draft from the bank to the dealer and use it as a negotiation tool. This will prevent you from a bad deal. 
For example, you get a draft from the bank for a specific car and a specific amount the bank is willing to lend for that vehicle. If a dealer isn't willing to sell you the vehicle for that price, then walk away. They'll most likely change their mind or contact you within a few days to meet your bank's asking price. 
7. Negotiate Terms in Person
A part of car buying is knowing how to negotiate. Never purchase a vehicle without at least trying to negotiate the asking price. You may not always get the seller to drop the price as much as you want, but you may be able to get them to come down some. In some cases, you may even be able to get them to drop the price to what you're asking.
It never hurts to at least try. Negotiation is a major part of the car buying and selling world, so dealers are prepared to and expecting to negotiate with you. The best way to win a negotiation is to come knowing your facts.
If you do your research, you should be able to negotiate the price. 
8. Look Into Used Vehicles 
Purchasing a new vehicle comes with its benefits. You won't have to worry about prior issues or damages caused by the previous owners. You also leave with a vehicle under warranty, however, it also comes with some cons. 
For example, the minute you drive a brand new vehicle off the lot, it depreciates in value. This means you won't be able to sell the vehicle for close to the same amount you purchased it for. You'll also pay a lot more than if you buy used.
Buying used vehicles can save you money and you can even find used cars that are still under the manufacturer's warranty. Certified pre-owned vehicles undergo a multi-point inspection, come with an extended warranty, and other incentives as well at times. They can be a bit more expensive than other used vehicles, but they're cheaper than new ones, and being certified can give you some peace of mind. 
9. Discover Discounts Prior
There are many car discounts you may be able to find prior to visiting a dealer. Some dealers may offer discounts to military personnel, students, members of specific credit unions, and more. You may also find online discounts or cheaper prices for vehicles online. 
If you find a vehicle on a dealer's website, then be sure to print it out. They should match the online price in person. Don't hesitate to ask about any other incentives while there. 
Save Money by Knowing These Car Buying Tips
When you're ready to start shopping for a car, keep these car buying tips in mind. Knowing all the best tips for buying a car can help you save time and money. These tips can also make the overall car-buying process easier in general. 
In conclusion, utilizing the concept of flipping items on Amazon and engaging in eBay to Amazon arbitrage can be a highly profitable venture for those looking to make money through online reselling. By finding underpriced products on eBay and reselling them at a higher price on Amazon, individuals can capitalize on the price difference and generate significant income.
Do your research and come prepared so you can get the best deal possible. For more lifestyle, business, and other topics, be sure to keep checking back here on a regular basis.