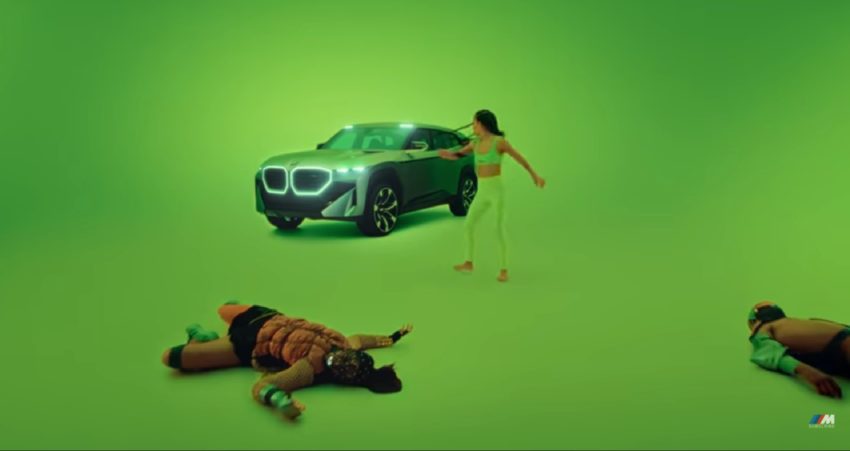 The short video that BMW has made to show the appeal of its new BMW Concept XM is likely to help you get over your confusion.
Released alongside the super SUV, it's an "inspiring music video combining a unique location, expressive dance, and an extraordinary concept car." The location in question being a Middle-Earth-style castle that is being sieged (?) The Concept XM and cavalry.
As we all well know, the finest form of attack against a fortified structure is (all together now, military historians) interpretive dance that vacillates between this and the nether realm of greenscreenification – as if I even had to say it.
Read More: BMW's 750-HP Concept XM Revealed And It's Even Scarier Than We Imagined
This video is a bizarre look at the brain of a choreographer, who missunderstands The Green Knight while watching it on high. It also includes shots of The Concept M driving off road, some images of it in motion, and a glimpse into the interior due to a number of dance numbers that include it. The sound effects give you a clue that it's powered by a V8. So it's kind of effective, I guess.
The BMW M Concept XM, which is billed as the world's first electrified high performance model, is powered by a plug in hybrid powertrain whose star feature is a V8. When it's all working in harmony, BMW says it's capable of producing 750 hp (760 PS/559 kW) and 737 lb-ft (999 Nm) of torque. If you asked the WLTP, it would be able to travel up to 50 miles (80km) on pure electric power. It could also go as far as 30 miles (48km) if the EPA.
As a concept, though, it's as much of a design exercise as it is anything else, so BMW says it's "a preview of the new front end design for BMW's forthcoming luxury-class models."
However, a production BMW XM version is expected to be released in the second half of 2022. It is likely to be able to rival the prices of Lamborghini and Porsche as well as Bentley, Porsche, Porsche.
[embedded content]
Adblock Test (Why?)