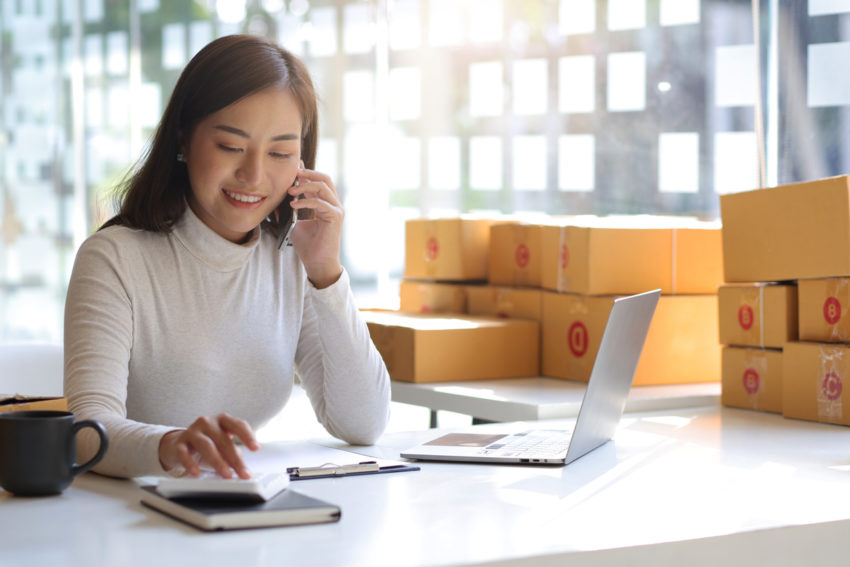 Moving can always be a challenging time. Getting everything from one home to another without losing or breaking anything is quite a task. While some DIYers rent a moving truck and handle it themselves, others prefer hiring movers. 
Allowing professionals to handle your move can be a breath of fresh air during this transition. Though, without doing your due diligence, your move can easily turn into a nightmare. 
So, before hiring a moving company, ask these questions first. 
How Many Years Have You Been in Business? 
It is always a good idea to find out how long the moving company has been in business so that you have a better idea of who you are working with. Length of time does not always mean quality of service, but if someone has been in business for a long time then they must be doing something right – and have a greater sense of expertise. 
Young companies can be eager to do a good job and build referrals. So, don't discount them. 
Are You Licensed, Bonded, and Insured? 
When you hire a moving company, you are essentially hiring strangers to handle all of your personal belongings and transport them to another location. You are going to want to make sure they are licensed, bonded, and insured. 
Don't be afraid to ask to see the proof if you are leery. 
This is also a good time to ask about what happens if anything is lost or damaged during the move. 
Do You Have Any References? 
Many customers are hesitant to ask a moving company for their references, but it is commonly asked. After all, you are putting a lot of trust in them and want to confirm they will deliver. Literally. 
Review the references they give you. Also consider asking friends, family, neighbors, etc. if they have any experience with the company. You may always want to start with a word-of-mouth referral instead.
Will the Movers Know What to Do? 
Many times you will meet with a representative, either in person or on the phone, prior to hiring the movers. You may discuss the details of the move, the large or delicate items you have, and any preferences you have. How can you be sure that the message gets relayed to the movers who show up on the moving day? 
Look for a moving company that has a streamlined system for handling customer requests, estimates, invoicing, and such. You want a team that communicates with each other so that important pieces of your move don't just fall to the wayside. 
Will the Movers Pack Everything For Me?
Want to make things easier for yourself and let the movers handle the packing? Many moving companies will do all of the packing for you as an additional service. 
If this is something you are interested in, then don't forget to ask about it when getting your quote for the move as there is likely a fee for this service. Also, consider asking if there is anything that they won't pack so that you can be prepared to handle this yourself.   
Are There Any Extra Fees I Should Know About? 
When you get your estimate from the moving company, you want to confirm that it is what you will owe on the day of the move. Look out for oversized item fees, fuel surcharges, and so on.
As if moving wasn't stressful enough – the last thing you want to worry about is ending up paying more for your move than you originally thought. Make sure there are no other 'extra' fees that can pop up and surprise you later. 
SmartMoving has software and CRM that can easily help moving companies successfully scale their business by streamlining their tasks, getting real-time insights, handling accounting needs, and so much more.