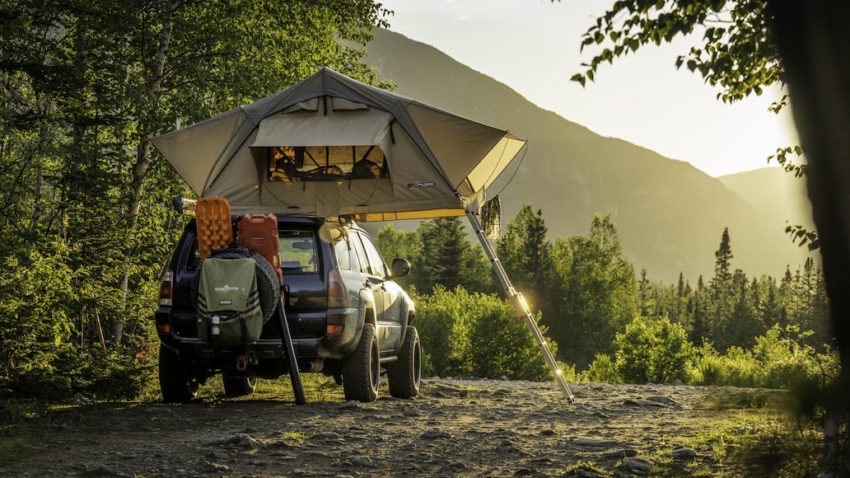 Choosing the right car for your road trip is crucial if you want to have a good time. Whether you're heading off on a family vacation, a romantic escape with your significant other, or a solo adventure, the right vehicle can make all the difference. A car that is comfortable and reliable will help keep you relaxed and energized throughout your trip, while a quirky and fun model may add to the excitement. Different types of cars offer different driving experiences.
Jeep Wrangler Unlimited 
If you're looking for an off-road capable vehicle that can still comfortably accommodate four adults, the Jeep Wrangler Unlimited is a great option. It has plenty of ground clearance and suspension travel for tackling rough terrain, and its spacious interior makes it ideal for long trips. The Wrangler Unlimited also has a reasonably sized cargo area for storing all of your camping gear.
Subaru Outback 
The Subaru Outback is a great all-around vehicle for camping trips. It has standard all-wheel drive for improved traction in all conditions, and its 8.7 inches of ground clearance means you won't have any trouble getting over obstacles. The Outback also has plenty of room inside for passengers and cargo, plus it gets good fuel economy thanks to its boxer engine design.
This rugged and reliable vehicle is equipped with all of the features you need for adventuring and outdoor living. It has roof rails for setting up a roof mounted tent which makes it easy to camp wherever you go. Additionally, the Subaru Outback features a wide range of tent attachments that make it simple to set up additional shelters wherever you go. Whether you're headed for challenging terrain or simply searching for a more comfortable place to rest your head at night, this car has everything you need to make your wildest camping dreams come true.
Ford F-150 
The Ford F-150 is one of the most popular trucks on the market, and for good reason. It's available with a variety of engines ranging from fuel-efficient V6s to powerful V8s, so you can choose the one that best suits your needs. The F-150 also has plenty of space inside for passengers and cargo, plus it can tow up to 8,000 pounds when properly equipped.
Chevrolet Silverado 
The Chevrolet Silverado is a full-size truck with plenty of power and space. It's available with either rear- or four-wheel drive, so you can choose the configuration that best suits your needs. The Silverado also has a spacious interior with room for up to six people.
Nissan Xterra 
The Nissan Xterra is a great choice if you're looking for an SUV with serious off-road capability. It has standard four-wheel drive and 9 inches of ground clearance, so you won't have any trouble getting over obstacles. The Xterra also has plenty of room inside for passengers and cargo, plus it comes standard with roof racks for carrying extra gear and your tent from iKamper. 

When choosing a car for your camping road trip, you want a reliable, comfortable car that won't break down or leave you stranded in the middle of nowhere. During your road trip, good fuel economy will also be important so that you can keep exploring without having to constantly stop for gas.

A good navigational system is essential to find restrooms, restaurants, and scenic viewpoints along the way. And above all else, modern technological innovations like Bluetooth speakers ensure that your journey is as fun and entertaining as possible. Any car meant for an epic road trip should provide the ideal blend of reliability, economy, and comfort with advanced features to make sure every mile is unforgettable.