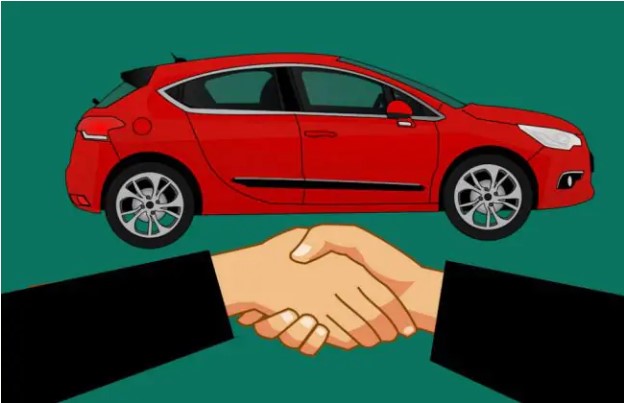 Are you having a hard time buying or selling a car? It's okay. Without having all the knowledge, it's natural to get stuck at some point. 
If you don't know much about buying or selling a car, perhaps you are in the right place! This article will summarize and tell you everything there is to know about buying or selling a car.
Once you are through this article, you will be prepared to deal with annoying people looking to purchase your cars and the salespeople that try to pressure you to break! 
So, let's begin: 
Buying a Car
Give Financing a Thought: 
Before you decide to walk down to the dealership or surf the internet for the endless listings of cars, it's best to have your financing options figured out. It's essential to know beforehand about the amount of deposit you can put down for the car and, if you are considering installments, how much you can afford to pay monthly if you are considering installments. 
Perform your due diligence on some car loans that you can find online. Some online services allow users to select rates and terms resonating with their budget and then obtain offers from people willing to lend. 
Know everything Essential beforehand: 
The essential part of the car-buying journey is to perform a lot of research about the car you consider buying. So, it's best to know what kinds of vehicles are best for you and will they fulfill your requirements. 
While you can search the internet for these various queries, some dealerships such as NovaGroup also prove helpful in these cases. Such dealerships sit down and listen to what you want and suggest the best possible purchase, depending on what you need. 
Ensure that you search about the car's condition, the make, model, price, body style, and various factors. Knowing whether the car is used or new can help settle the right price. 
Compare Prices! 
Continuing what we told you in the last point, never be in a rush to purchase from one place. Once you have researched the car you are interested in buying, it's best to get detailed pricing info about the exact vehicle from various dealerships. 
You can also consider tons of online services that can help you understand the car's price and value. Also, focus on using the online services to find out the MSRP of the vehicle and figure out the difference in the price of dealer and MSRP. 
Buy from the dealership or online service that offers you the most economical value, such as Noya Motor Group.
Consider Different options: 
Once you know everything that there is to know about a car, you are already at a point where you can look through a slithering salesperson or someone clever selling you a junk car online. 
There are many dealerships out there. While the process can be hectic, we encourage you to look for the desired car at various dealerships. Consider the prices they offer and the benefits you might gain from purchasing from them. 
Once you think that you have done enough scouring on the internet and visiting the local dealers, go for the one that offers you the most benefit. Sure, they might not be the most economical, but better services trump better value. 
Test Drive
Even if you are familiar with the car's make and model, the experts suggest that it's good to consider taking a test drive prior to locking the deal. According to BlueStar, doing a test drive before buying a car is the best way of deciding on a used vehicle. 
Doing a test drive can be a tell for many problems that the seller might be hiding from when making the deal. Ensure that your test drive includes driving at various speeds, driving on different road conditions, turning left and right, acceleration and deceleration, and examining breaks.
In conclusion, a test drive can prove that buying a car is safe, comfortable, and worth investing in, making it highly essential. 
Selling a CarChoosing how to sell: 
Dealer Trade-in
If you are looking for the simplest way of selling your car, you can trade it in with a dealership to buy the next vehicle from the same dealership. Granted that a trade-in is not the best idea about selling your car in terms of profit, but it does shield you from sales taxes. 
However, knowing key details before trading in a car is essential. 9/10 times a salesperson will try to mix the price of the new car and your trade-in car. The scenario gets molded so that the salesperson can quickly get away with overcharging you. So, if you decide to trade-in the old car for the new car, insist that the values of both the vehicles are shown to you separately. 
If you are looking to sell your car, the foremost thing to consider is the method of selling your vehicle. There are various ways of selling a car, each having its positives and negatives. 
Instant Cash Offer
The instant cash offer is a more recent way of selling your car, and the process is also significantly simple. You can try this method while you list your car for sale online, over the phone, or even at the dealership! 
When you provide the license plate number and the necessary details of your car, you will receive an instant purchase offer. However, try to be explicit and literal about the details, as the quote you get will be based on the details you provide. 
Pricing The Car Right:  
Asking for the right price is the quickest way of selling your car. However, we have a tip to help you set the correct cost. 
When setting the price, ensure that the price is high enough that there is little room to negotiate the price. Also, ensure that you don't place the car's value too low because you might scare away your dealers. 
People are likely to think that since you are selling for a lower value than others. Even if that is not the case, you might get a bad bargain and have trouble putting up the money for the next purchase. 
Final Words
Here are all the tips that can help you in buying and selling your car. The experts offer these tips in the field, so you can trust them without a doubt. 
However, if you think we have left out any helpful information, let us know through the comments section!