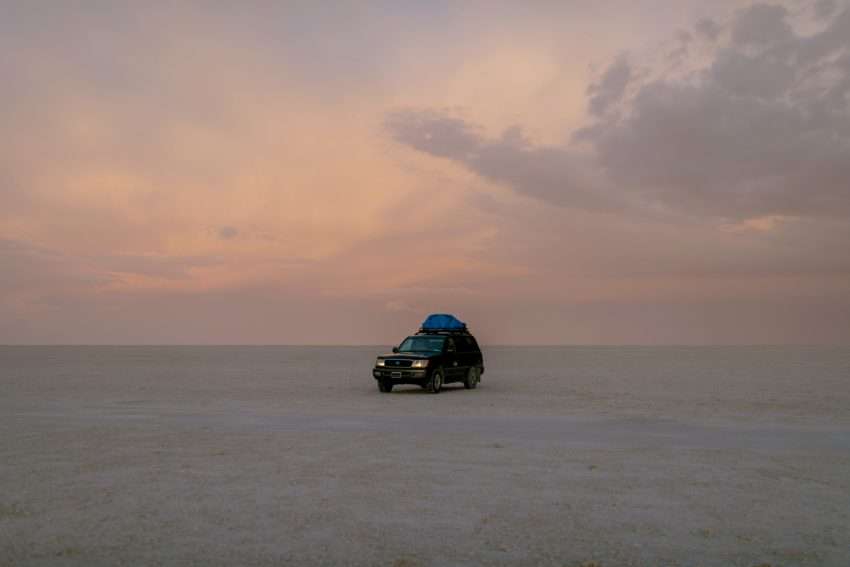 A vehicle protection plan is additional car coverage offered by an independent company to help you with car repairs. The company undertakes to cover repair and maintenance costs during the contract period while the car owner agrees to pay premiums either in lumpsum or installments to get the benefits. 
These contracts eliminate the need for consumers to come up with lumpsum payments to cover colossal repair and maintenance costs. Drivers can always be assured of getting roadside assistance when their vehicles break down. 
Most companies, such as CarGuard Administration, also offer car rental services. If the repairs on your vehicle will take several hours or a couple of days, you will have a vehicle to use until your vehicle is fixed. The company will pay the car hire costs. 
How a Vehicle Protection Plan Can Help You
Imagine getting a flat tire while rushing somewhere for an urgent meeting. This can be inconvenient. While you may have a spare tire, you don't have any time to waste repairing the damaged tire. 
Besides, installing the spare tire is not a permanent solution as you can get another flat tire as you drive to your destination. In such a case, you will need to call CarGuard for assistance. 
The company has an extensive network of local partners, comprising experienced mechanics and auto adjusters. You will only need to wait a couple of minutes for a local partner to arrive at the scene, replace the flat tire and repair the flat. 
In case of electrical or mechanical problems, the response team will get to you fast and fix the problem to ensure you can continue with the trip. A flat tire is highly inconvenient but can quickly be resolved. 
Who Needs a Vehicle Protection Plan?
Anyone who owns a used vehicle should have a vehicle protection plan. This is because the manufacturer warranty has already expired. The vehicle protection plan will offer the same benefits as the manufacturer's warranty. 
Secondly, if there is a coverage gap left by your auto insurance policy and manufacturer warranty, you should look for a vehicle protection plan to fill the gap. If your manufacturer warranty is about to expire, consider buying a vehicle service contract to ensure you will not be left exposed to liabilities when the warranty eventually expires. 
It is important to note that a vehicle protection plan can give you peace of mind when using your vehicle because it covers all liabilities that may arise.
About CarGuard Administration
Founded in 2015 in Overland, Kansas, CarGuard Administration is an administrator of vehicle protection plans. The company was established after the founders saw a gap in the industry.
Most of the administrators in the industry back then did not care about their customers. The quality of customer service and customer satisfaction was dismal, so they saw this as an opportunity to disrupt the industry. 
Today, CarGuard has moved offices to Phoenix, AZ, and is considered an industry leader in administering vehicle protection plans. Part of the company's success can be attributed to the client-centric or customer-centric approach of the company to customer relationships. 
Car Protection Plans Offered by CarGuard Administration
Platinum Protection
Platinum Protection is the most popular program offered by CarGuard. It provides coverage for transmission, turbo/supercharger, transfer case, electrical components, fuel system, front & rear suspension, cooling system, seals, and gaskets, among other vehicle parts. 
Gold & Powertrain Coverage
The gold and powertrain coverage covers the following vehicle parts; cooling system, front & rear suspension, A/C system, transfer case, drive axle, fuel system, electrical components, turbo/supercharged, and transmission others. 
Other Benefits
CarGuard protection plans have a liability limit of $12,500 or up to the vehicle's value, whichever is higher. If you have a vehicle worth $10,000, you can get repairs up to $12,500. If it's worth $13,500, the company will pay repair costs up to $12,500. In addition to the high coverage limit, CarGuard also offers free roadside assistance and free rental car coverage. 
Benefits of Having a Vehicle Protection Plan? 
Avoid Lumpsum Repair Bills
The beauty of having a vehicle service contract is that you will avoid paying an enormous repair bill when your vehicle develops a significant breakdown. This is because CarGuard will pay for the repairs. You need to pay multiple installments to offset the premiums charged.
Responsive Team
Auto insurers usually take longer to process claims. With vehicle protection plans from CarGuard, car owners can file their claims online or call the company directly for emergency approval. 
The company has a team of claims adjusters who are mechanics. These claims adjusters are spread out throughout the country, so you can expect prompt response wherever your vehicle may break down. 
Save Time
When you have a vehicle protection plan, you don't have to wait for your vehicle to be fixed to continue with your journey. This is because CarGuard's partners are all over, so they can get to your location promptly. 
In addition to that, you will be given a rental car to use until your car gets fixed. This will help to ensure you can move around freely and conveniently as your vehicle is being fixed. 
Before buying a protection plan from CarGuard, you should look at the pros and cons of all options. They may come with free roadside assistance and rental car service, but they cover different parts.