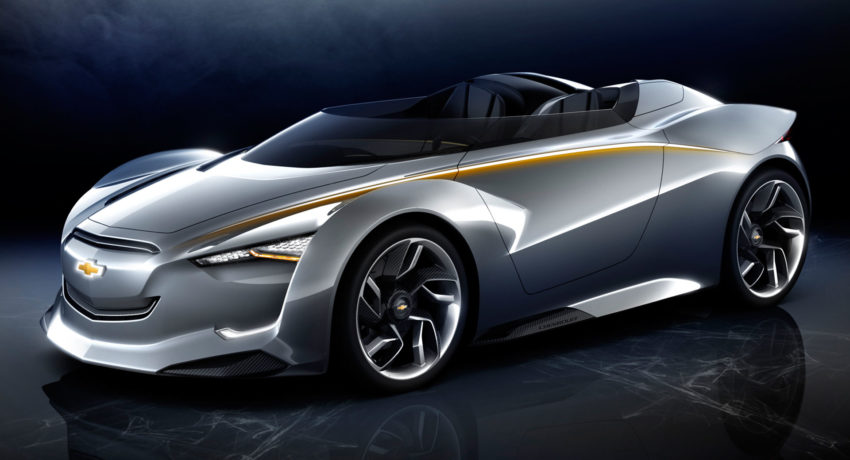 Chevrolet is working on a hybrid Corvette, which has been tentatively dubbed the E-Ray.

It's expected to have a 6.2-liter V8 engine as well as a small battery pack that powers a pair of front-mounted electric motors. It is expected to have all-wheel drive, and an output of approximately 650 horsepower (485kW/659 PS).
Although this may sound like an entirely new arrangement for Chevrolet's bowtie line, the Miray concept was introduced a decade back by Chevrolet. Introduced at the 2011 Seoul Motor Show, the Miray was a stylish roadster that offered an "exploration of future possibilities for the brand."
Mike Arcamone, President of GM Korea, probably didn't know how accurate that statement would be as the roadster made from carbon-reinforced polymer is the precursor to the upcoming Corvette E-Ray.
You can also read: Possible Chevrolet Corvette E-Ray Hybrid Spotted Near The Nürburgring
That's certainly true when you look at the powertrain as the Miray featured a "mid-electric propulsion system," with a turbocharged 1.5-liter engine sitting behind the driver. The powertrain was powered by a lithium-ion 1.6-kWh battery that provided 20 horsepower (15 kW/ 20 PS) each.
The motors were designed to allow for zero-emission motoring in urban areas, but that wasn't their only benefit. As Chevrolet vaguely explained at the time, "For performance driving, the Miray's 1.5-liter four-cylinder turbocharged engine combines with the electric motors, providing spirited torque control to both the left and right wheels as needed." Chevrolet never specifically said if this allowed for all-wheel traction, but noted the concept had the "capability of being switched from front-wheel drive to rear-wheel drive."
The powertrain sounds similar to what will likely show up in the Corvette E-Ray and, a decade ago, the executive director for GM Powertrain Advanced Engineering said, "Many of the components in the Miray's propulsion system are a logical extension of GM's current technology portfolio." The same holds true today as GM has one step in the internal combustion past and another in the electric future.
PHOTO GALLERY
more photos…