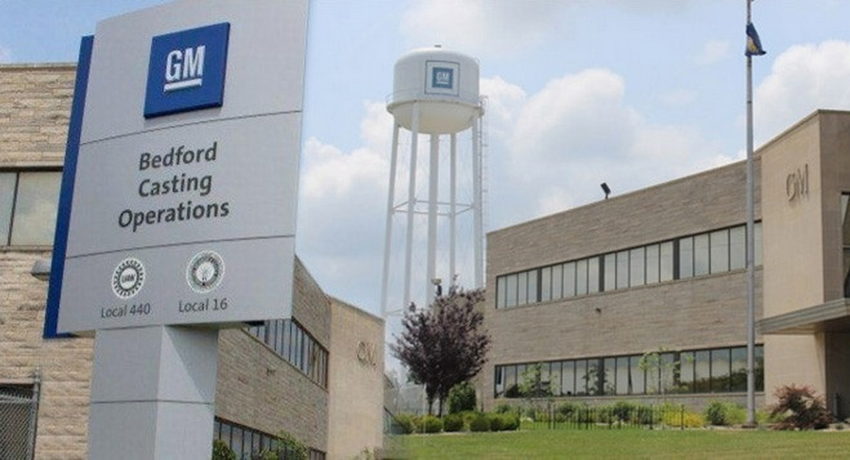 General Motors has announced today that it will invest $51 million in its Bedford, Indiana aluminum-die casting foundry to upgrade and install state-of the-art equipment. The money will support casting drive units for the upcoming Chevrolet Silverado EV as well as other casting applications.
Renovation work will begin at the plant, which began production earlier in the year of electric drive unit castings.
"Our Bedford operation is one of the leading aluminum die casting facilities in the world and this investment is a testament of our confidence in the employees at Bedford," said Phil Kienle, GM vice president of North America Manufacturing and Labor Relations. "This investment is another example of the company bringing along our workforce in our journey to an all-electric future while we strengthen our current products."
Read Also: Chevy Teases New Silverado EV's Glass Roof, Confirms Debut For CES 2022 In January
Like the Hummer EVs, the Silverado EV will be based on GM's Ultium platform and it is expected to offer more than 400 miles (644 km) of range. Chevrolet also announced rear-wheel steering and 24-inch wheels for its new truck.
"Chevrolet will take everything Chevy's loyal truck buyers love about Silverado—and more—and put it into an electric pickup that will delight retail and commercial customers alike," said Mark Reuss, GM's president, in April.
Like GM's other EVs, the Silverado is expected to be built at Factory Zero, alongside the Hummers and the Cruise Origin.
Chevrolet will debut the Silverado EV at the Consumer Electronics Show, Las Vegas on January 5, Nevada.
PHOTO GALLERY
more photos…