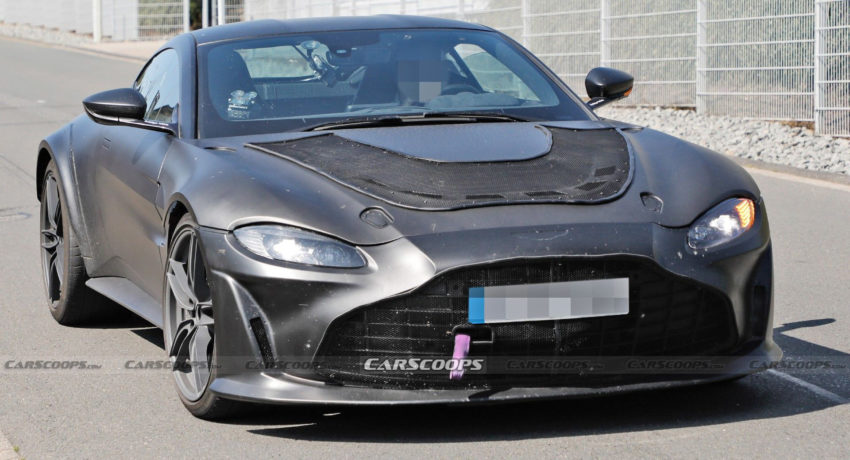 Aston Martin confirmed that the V12 Vantage will be the new flagship model of their sportscar, and it would also be the last. A short, but very exciting video from the British firm gives us an insight into the V12-powered model's amazing sound.
Before we talk about the car, let's enjoy the video by turning up the sound. After all, the days of ICE-powered models are numbered, thus any new model with a roaring V12 should be celebrated – especially when it sounds this good.
[embedded content]
The model will be the latest addition to the bloodline of similar Vantage-based offerings by Aston Martin including the previous generation V12 Vantage, the limited-production V600 V12 Vantage, the V12 Zagato coachbuilding project, and the more recent and quite exotic V12 Speedster.
Talking about the return of the V12 Vantage nameplate in 2022, Aston Martin said that "it's not just a Limited Edition, it's a Final Edition," signifying the importance of this variant. Rumours suggest that the V12 Vantage will become an entirely electric sportscar.
See Also: Aston Martin's High-Performance DBX "S" To Offer More Power, Possibly From A V12 Engine
A few months ago a prototype of a hotter Vantage was spied testing at the Nürburgring with heavy camouflage hiding a redesigned bodykit with wider fenders, larger aero components, dual center-mounted exhaust pipes, and a large V-shaped scoop on the bonnet hinting at what lies underneath.
The model will likely come together with a rumored 2022 facelift of the Vantage range since the entry-level Aston Martin has been in the market since 2017. Unfortunately, the good news about the V12 will be joined by the not-so-great news of Aston Martin dropping the option of a manual gearbox from their range.
Adblock test (Why?)