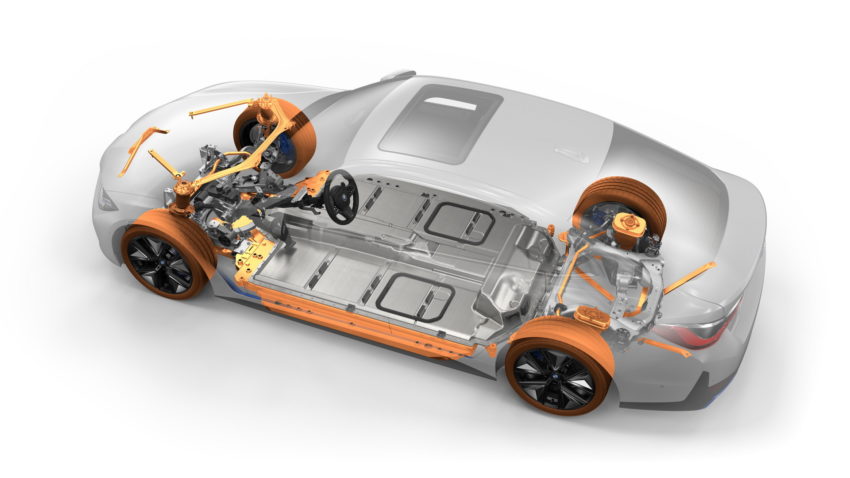 Foxconn and Saudi Arabia are reportedly discussing forming a joint venture to develop electric vehicles. As the auto industry shifts away from internal combustion engines, this could be a way for the oil-rich Kingdom to diversify their economy.
Saudi Arabia's Public Investment Fund will create a new entity named Velocity, which will be the majority stakeholder in the joint venture, unnamed sources told Automotive News. Foxconn will continue to be a minority shareholder in the joint venture, although it will supply electronics and software for the new EVs.
The outlet's sources added that the joint venture could use a platform licensed from BMW to build its EVs. Automakers have made significant investments in the development of new platforms to meet the increasing trend toward electrification. Many have tried to offset these costs by licensing out their platforms. BMW also previously licensed out its X5 platform to Vietnam's VinFast.
Read Also: Foxconn Unveils Model C, Model E And Model T EVs With Up To 740 HP
Saudi Arabia long wanted to diversify its economy, in order not be too dependent upon oil. However, those efforts have not been successful in setting up an industry for domestic automobile manufacturing.
The kingdom's Public Investment Fund took a majority stake in Lucid Motors in 2018 to encourage it to set up a manufacturing site near Jeddah. Bloomberg had previously reported that Boston Consulting Group was also retained by the Saudi government to help it establish an EV market in its country. Saudi funds are also planning to establish a battery manufacturing facility that will produce 15 gigawatt-hours per year. This plant will supply batteries to Lucid and other Saudi manufacturers who establish themselves here.
Foxconn, known as a key Apple assembly partner, also intends to enter the automotive sector, having unveiled three electric concepts in October, and recently took over Lordstown Motors' Ohio plant as part of a $280 million deal.
Adblock test (Why?)