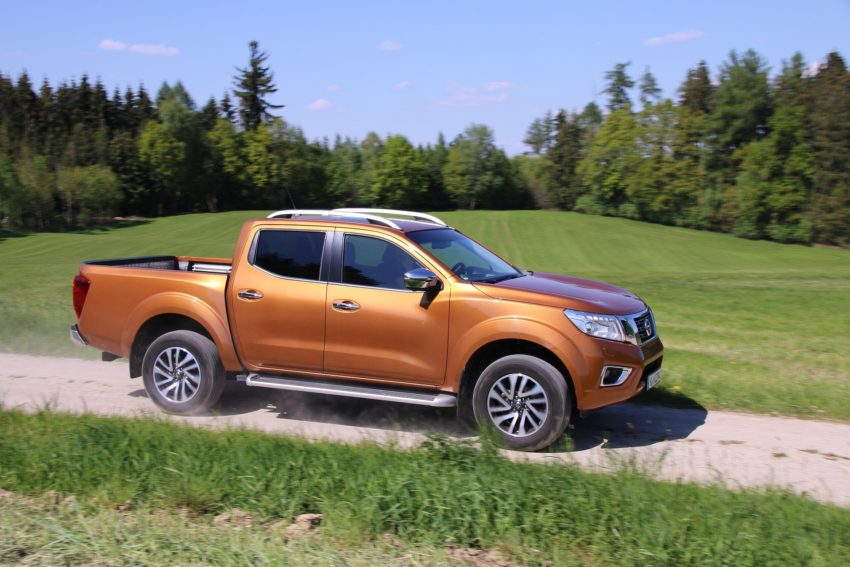 Whether you have a brand new truck to trick out or you're looking to make an old truck more comfortable, truck accessories can help you do it. There are plenty of OEM and aftermarket truck accessories available to truck owners who want to take advantage of some of the features newer vehicles come with, like backup cameras and bed liners. And some accessories are so useful that many truck owners consider them not just nice to have, but absolutely necessary.
Which accessories does your truck need? A tonneau cover can protect your loads from the weather and thieves; running boards can make it easier to climb in and out of your truck. You definitely need a backup camera for safety, and a tow package can come in handy whether you need to tow something or you just want to sell the truck. Here's why you won't want to do without the following truck accessories.
Tonneau Cover
If you've ever hauled a load in the rain, sleet, or snow, you know how impossible it can be to protect anything in your truck bed from the weather with just a tarp. You need a watertight truck bed cover. 
A tonneau cover can protect items in your truck bed from the weather and can lock to protect your load from theft. A hardtop bed cover made from aluminum will offer the most security. Fold-up or roll-up truck bed covers offer easy access for loading and unloading. If convenience is a factor, you can buy an electronic truck bed cover that extends and retracts automatically. You'll just need to press buttons on your fob.
Running Boards
You definitely need to buy truck side steps or running boards if your truck doesn't have them. Once you have running boards, you'll wonder why you spent such a long time awkwardly climbing in and out of your truck using only the grab handles to hoist yourself up and down. Your passengers will appreciate running boards, too, especially those with limited mobility. If you have children, they will definitely need the extra help running boards can offer, unless you like hoisting them up into the cab yourself.
Standard running boards are pretty easy to install yourself, but you can also buy electronic running boards that deploy when you open the truck door and retract once you're inside. If you're going with fancy electronic running boards, you're going to need to have them installed by a mechanic. But standard running boards just bolt to the truck itself. Get the ones that attach to the frame of the truck – they can handle more weight than the ones that bolt to the truck body. Avoid the chrome finish if you live in an area that gets snow – the chrome will corrode easily when exposed to road salt.
Backup Camera
All vehicles sold in the United States since May 2018 have had backup cameras as now required by law. If you have an older truck that doesn't have a backup camera, it's time to install this important safety feature. Backup accidents kill more than 200 people a year, about one-third of them small children, and backup cameras can prevent these accidents by increasing your rear visibility by as much as 46 percent. A backup camera can also make it easier to park or hitch up trailers.
You can install a backup camera in any truck, no matter how old it is. Backup camera kits for older vehicles come with viewing screens that can be mounted on your dash or to your rearview mirror. The pricier camera kits come with extra-large viewing screens and features like tow assist to help you hitch up campers, boats, and trailers more easily. 
Bed Liner
A bed liner isn't just for looks. Spray-in bed liners harden to a no-skid surface that keeps your load from sliding around in the bed. A bed liner also protects the bed of your truck from damage – scratches and nicks that not only look terrible, but can also cause your truck bed to rust faster than it might without protection. You can get drop-in bed liners, and DIY bed liner kits, but a spray-in liner professionally installed will fit your truck bed perfectly and last the longest.
Tow Package
If you want to do any towing with your truck, you're going to need a tow package. If you want to resell your truck someday, you'll get more for it if it has a tow hitch. Your tow hitch should come with a sticker letting you know how much weight it's rated for, so if you already have a tow package on your truck, you can check that label. If you want to have a tow package installed, you should have a pro do it.
Some truck accessories are so useful that it's almost not worth owning a truck if it doesn't have them. Get these essential truck accessories, so you can enjoy your truck more than ever.