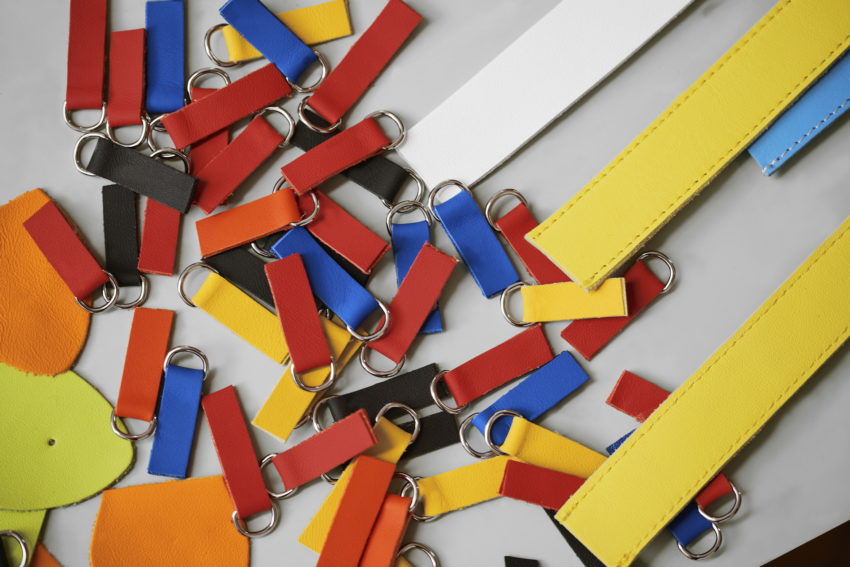 Cartiera is a fashion company that makes bags and accessories from reclaimed leather. It hails in Emilia-Romagna which is the same area of north Italy where Lamborghini comes.
Lamboghini can now avoid putting leather leftovers into the landfill. Cartiera will use any material that may be too small to fit inside a car.
The "Upcycled Leather Project" will start out with four products: a tote bag, a smartphone case, a card holder, and a key fob, all of which are being customized with the Automobili Lamborghini shield logo.
Read Also: Automotive Leather Linked To Illegal Deforestation Of Amazon Rainforest
Customers can choose a color or select "non-choice". If the latter, customers can choose a color or select "non-choice", which allows more leather to be reused. These products can be ordered in several colors depending on whether Lamborghini leather is available.
Lamborghini's accessories collection joins two other recycling initiatives that were started in 2020. These efforts allowed Lamborghini to divert as much as 56 percent from landfills to find another use.
Recent concerns include leather. The illegal Brazilian farming practices leading to deforestation in the Amazon rainforest are linked to leather used for automotive. This area serves as a major carbon sink, and it is being degraded for cattle. Climate change is only accelerating.
Lamborghini's recycled leather goods are available via the automaker's online store and at select Lamborghini dealers.
PHOTO GALLERY
more photos…
Adblock test (Why?)