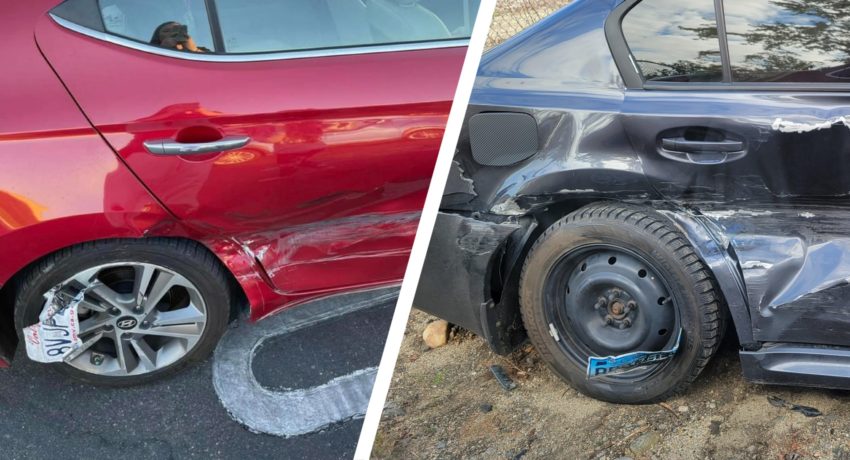 Unfortunately, hit-and-run accidents can be quite common in parked cars. Imagine walking up to your vehicle and finding that it has been damaged by someone else. Then you have to take care of it. Searching for clues in order to locate the perpetrators can be challenging; however, sometimes it's not that hard.
Two hit-and-run victims found their license plates on damaged cars, as evidenced by photos posted to Reddit. It seems that the irresponsible drivers who fled the scene didn't notice that there was something important, and incriminating, missing from their vehicles and thought that they could get away with it.
Watch Also: Woman Filmed Repeatedly Ramming Car In Attempt To Flee After Causing An Accident
It is difficult to find the driver or type of car that crashed onto your vehicle without having any documentation, witness, CCTV, dashcam footage, or notes. The angle of impact and damage to the car can play a role in the identification. However, even if the model is known, it's still difficult to locate the vehicle that crashed into you.
See also: Police chase car thieves and they try to escape it by pretending that they are asleep
The license plates contain all necessary information so it could take seconds to find the car in these cases. So it should be pretty easy to reach the car's owner, but the tricky part is to prove who was driving at the time of the accident since it is not uncommon for hit and run incidents to involve stolen vehicles.
The black Subaru and red Hyundai have more in common than just having their license plates protruding from the rear wheels. Each have serious damage to their sides. There are dents, scratches, and marks on the doors and back fenders. Repairing them is likely to be expensive. It is likely that both their owners and insurance companies notified the police. We wish the victims were identified and paid for their damage.
PHOTO GALLERY
more photos…