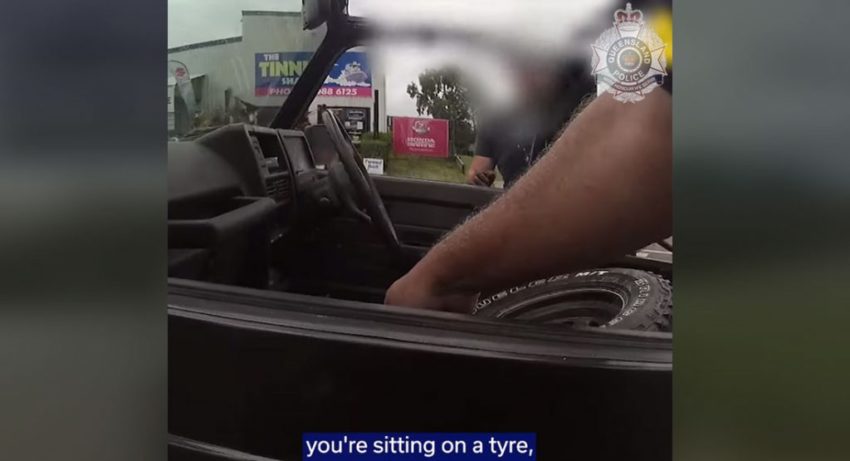 <!—->
<!—->
A traffic stop in Queensland, Australia made an unusual discovery earlier this week.
Bodycam footage from the officer with the Queensland Police Service shows him stopping the vehicle, which looks to be a 1990's Suzuki Jimny converted into a pickup truck. Upon approaching the pickup, the officer notes that the Suzuki's interior is almost completely stripped out and doesn't even have a seat.
Whatever the reason, the driver thought that sitting on a spare and tire would make a great idea. As if that wasn't dumb enough, the Suzuki also lacks any seat belts and doesn't even have a gear knob.
Check out this video: Australian Police Take Nissan Silvia from Driver After Filmed Hooning
In all likelihood, the driver's seating arrangement was only temporary and perhaps something he just did on a whim. Despite that, it doesn't take a genius to recognize that driving on public roads like this isn't a good idea and were the owner involved in an accident, they would be susceptible to some serious injuries.
Rightfully, the officer hits the driver with several fines. The most notable was for not paying due attention and care. The pickup itself was also hit with a major defect for not being roadworthy and if the owner wants to keep driving it, he'll no doubt have to fit it with a seat and seat belts, at the very least.
Adblock Test (Why?)