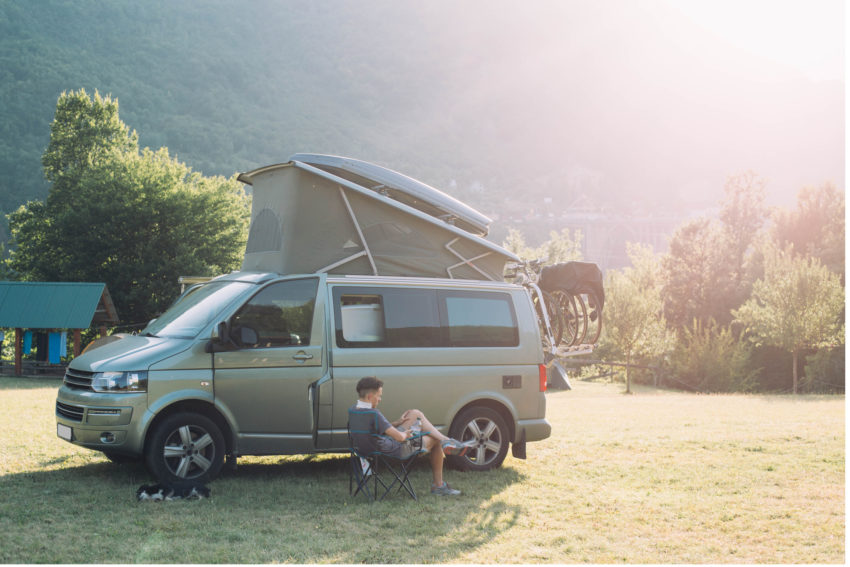 So you want to start living the van life- that's awesome! There are many benefits to moving into a van and living on the road. However, when it comes to buying the best camper van for your needs, you may feel lost.
What should you consider before choosing a camper van?
If you want to find a great camper van to start van living, you're in luck! Here are some considerations you should think about before selecting a van.
Determine Your Budget
Before you start shopping for a new camper van, you need to figure out your budget. If you are going to be using your camper van for van living, then you need to be prepared! 
Start by figuring out exactly how much money you are willing to shell out for a camper van. Not just what you're willing to pay monthly, either- what is the total amount of money you are ok with paying for the van? And are you financially repaired for potential maintenance and repair costs involved in getting a camper van?
This amount will help you decide if you should get a new camper van or a used camper van, and will also help you figure out what types of features you should consider adding to your van. There are plenty of great used camper vans; you can visit recvan.com for plenty of amazing options.
How to Inspect the Van
Once you start searching for a camper van, you need to know how to inspect the van to make sure it's good quality. There are a few things that you should always investigate before deciding on a camper van; the van's paperwork, its exterior, its interior, and its engine.
Your first step is ensuring that your van is being sold legally. Ask the salesperson about the vehicle's paperwork; that way, you can compare all of the details about the van with the information in the paperwork. Make sure that everything matches up before making the sale official. 
Next, make sure that the care is in good physical condition both externally and internally. Look around for any damage, major or minor. Everything in the van should be in proper working condition.
Finally, check the van's engine. Even if you aren't a professional mechanic, you can still run through the basic maintenance checklist to ensure it's in good condition. Inspect the coolant, engine oil, and steering box oil levels to make sure the vehicle can run well.
Any potential damage could be used to negotiate a lower price with your salesperson, so be thorough when you do your inspection!
Get the Best Camper Van for Your Needs
Now that you know what to look for in the best camper van, you can find the van of your dreams and start living the van life! Remember, if you're ever in doubt about the quality of a camper van, move on and start looking elsewhere.
What tips do you have for those thinking about van life?
Don't forget to share this article with your friends and family to help them pick out a great camper van!