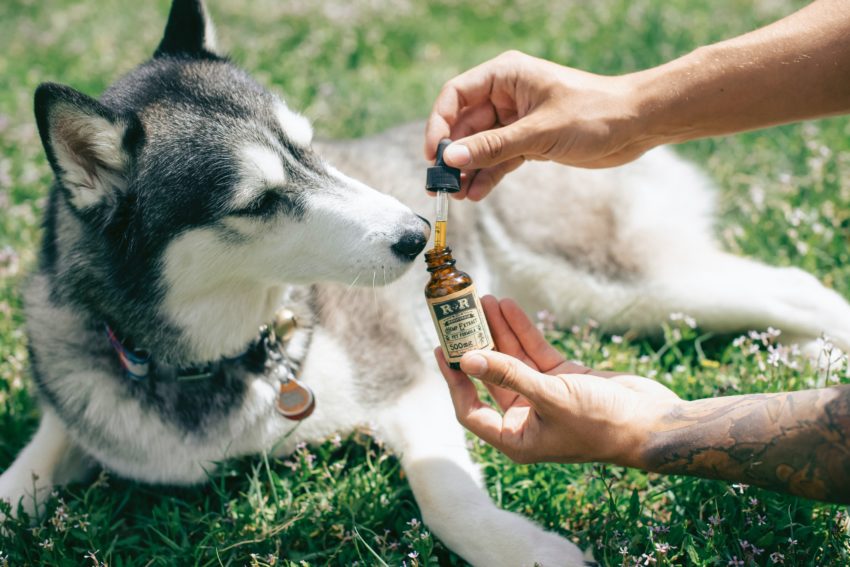 You've probably heard about the superpowers that Cannabidiol (CBD) possesses. It is claimed to have properties that provide calming effects for several health conditions for humans and animals alike. Many dog parents have resorted to improving their pet's health with CBD oil instead of the usual NSAIDs and other recommended drugs.
However, not all animals do well with the oil or other cannabidiol products even though they have cannabinoid receptors in their body system. This may however not be unconnected with factors such as brand (quality) and the dosage being administered.
In this article, you will find out factors to consider and the top qualities to look out for when choosing the cannabidiol product that is best for animals in general. Let's get to it!
Things to Consider Before Choosing a CBD Brand for your Animal
There are a lot of cannabidiol products for dogs in the online and offline markets that might not be the best for your canine. You don't want to endanger the life of your dog while trying to help ease their pain or stress. Before you choose a brand of CBD oil for your animal, it is best to consider the following factors:
Flavour – It should have a nice flavour that would make your dog want to take it.
Value – Extremely cheap products should be a red flag. Except when it's a promotional product, a good CBD product would not be cheap but should be affordable and offer value for the price it is sold at.
Potency: Check for products that are already proven and tested to be true and effective. It is not in your best interest to jump on a new product, especially if you are not sure of how it was produced.
Customer Reviews: Just like the potency, customer reviews also go a long way to tell you if a product is as good as the manufacturer says it is.
4 Qualities of a Good CBD Oil for Dogs
Before choosing a CBD oil brand for your animal, you have to consider the following qualities in order to make the best choice. They include:
Spectrum
CBD is just one out of the 133 compounds in the cannabis plant and will not be effective if used alone. Good CBD oil should contain terpenes and other essential cannabinoids that are found in broad-spectrum hemp.
Studies show that Cannabinoids like CBG ( Cannabigerol) and CBC (Cannabichromene) are responsible for fighting cancer, blocking pain, and alleviating inflammation in the digestive system.
The combination of terpenes and these essential cannabinoids provide the entourage effect – by helping to boost the medicinal properties of hemp oil which CBD alone cannot offer.
Percentage of THC
Make sure the CBD oil you are getting for your animal does not contain too much or too little THC. A legally accepted cannabidiol product should not contain more than 0.3% of THC.
THC (tetrahydrocannabinol) is the psychoactive-causing substance in cannabis. You might want to be sure that your animal doesn't get high in the process of getting treatment.
Extraction Process
Another important aspect to consider is the extraction process. There are two known extraction processes for CBD oil; CO2 extraction and solvent extraction. As we discuss these two below, you can check here to quickly know how this can affect your pet.
The CO2 extraction process makes use of carbon dioxide from a pressure chamber to break down the hemp and release the oil. This method produces highly concentrated CBD oil which would give more supplements to the animal. Oils obtained through this process are usually pricey and better than solvent extraction.
The solvent extraction process makes use of solvents like butane, petroleum products and propane to extract CBD oils from the hemp plant. However, this leaves room for residual substances which could be toxic to your pets.
Some companies also make use of the ethanol extraction process which is a lot safer than the solvent extraction process but not as effective as the CO2 extracted option.
Buy Only Third Party-Tested Products
Most brands will tell you that their products are the best for your animals, but you don't have to take their word for it. Make sure that what you are buying has been tested by an independent body or organization.
One way to check this box is the Certificate of Analysis (COA). The COA contains the laboratory analysis of the products you are buying. It also shows the percentage of the cannabinoid compounds which should mark it safe or unsafe for your animal.
Final Thoughts
The market is already flooded with a wide range of CBD oil and products that claim to do wonders. You don't want to buy fake oils that would pose a health risk to your animal. You should ensure that you only get your supplies from reputable companies. You can get more help with making this choice here: https://medium.com/alphagreen/cbd-for-animals-ultimate-guide-4399d898167d.
That said, although CBD has been proven to be one of the go-to substances for treatment in the veterinary and medical industry, humans and animals may not react to it the same way. Your pets might suffer side effects which might be minimal or severe as the case may be.
The possible side effects of CBD oil include; drowsiness, dry mouth, high blood pressure, stomach upset, etc. You may however want to seek advice from your veterinarian in order to minimize the risk of side effects.