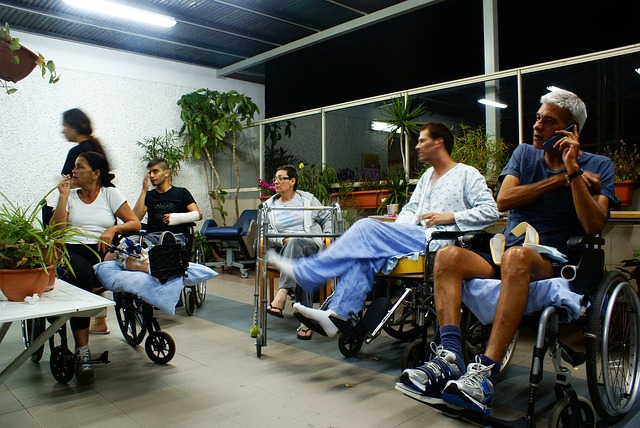 When you get into a multi-car accident, it can be difficult to defend yourself. It is hard to know who to put the blame and liability on for causing the wreckage. In this case, you'll want to speak with a knowledgeable car accident attorney who can investigate your claim. They'll know who to place liability on and whether or not you are partially liable for your own damages.
Multi-car accidents are complex and also require immense evidence to prove who's at fault. An attorney will help you defend yourself during such a difficult situation. Here is more information on how to defend yourself against a multi-car accident:
Get Medical Assistance
Seeing a doctor immediately and having them review your injuries will make it easier to prove that they were the direct cause of your multi-car accident. Your medical records and expenses will be used as proof for your personal injury claim.
Contact Your Insurance Company
If you are not at fault for the accident, your insurance company will cover the cost of your repairs or reimburse you after seeking a claim from the other party's insurer. Contact your own insurance carrier as soon as possible to discuss the incident and how they can help you. It is also likely that your insurance company will offer support or financial compensation for medical expenses that you need while the personal injury claim is pending.
Take Photographs of the Accident
You should take photographs of your accident to show how bad the wreckage was. Reveal all the dents, broken glass, twisted metal, and debris that landed on the ground. You can also take pictures of your injuries to show how badly you were injured. Your pictures tell a story about how the accident might have happened. 
Don't Discuss Your Accident With Other Party's Insurance
One of the most important things that you can do to protect yourself and your case is to avoid discussing the accident with anyone other than your insurance carrier or your attorney. While this may be difficult after being involved in an accident, it is important not to admit any liability or fault for the incident. Let your attorney perform a thorough investigation and consult with them on next steps. 
Get a Car Accident Attorney on Your Side 
You will want to consider hiring an experienced car accident attorney. They'll investigate your accident and even find additional proof to support your claim. For example, they'll obtain traffic camera footage, cell phone usage history, lab tests, driving records, eyewitness testimonies, and any other information that can show who is at fault. If you are involved in a car accident with multiple other drivers or automobiles, then there is a good chance that any injury or property damage claims will not be made against only one driver. You can expect to receive at least one claim from any of the other drivers and their insurance carriers. This would include the driver who caused the collision as well as any secondary drivers who may have been involved. 
Work With an Attorney Today to Get Direction on Your Multi-Car Accident Claim
If you are ever involved in an accident with multiple other drivers, be sure to consult with your insurance company and attorney as soon as possible. This will protect yourself from any claims that have been made against you. They can also make sure you are fairly compensated by all liable parties.