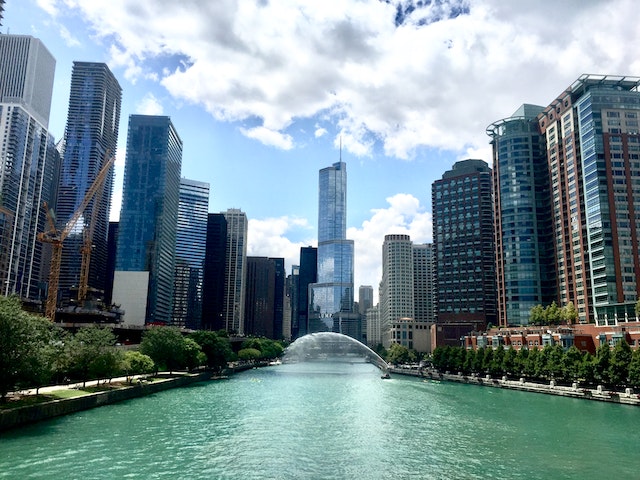 When it comes to creating or fostering long-lasting business relationships, face-to-face interactions are often the best way to go. Sometimes that means you'll need to travel, and making an effective business trip plan will help ensure a successful work trip for all involved. 
7 Steps to Create a Successful Business Trip Plan to Chicago
Are you planning a work trip? Here are seven business travel planning steps to ensure a productive trip. 
1. Create or Determine Your Overall Budget
Knowing your budget is the first step in ensuring your business trip goes off without a hitch. If you're traveling for your own business, you'll need to create a budget and calculate your potential out-of-pocket expenses. If you work for a larger corporation, speak with your financial or management team to determine the budget for your trip and whether you're expected to cover any expenses. 
2. Create an Itinerary
Once you've established the budget for your business trip, you'll need to create a detailed itinerary. Your itinerary should include the following:
Travel dates and methods (Will you get to Chicago via airplane, train, or car?)
Hotel address with your check-in and check-out times
Meeting dates, times, and addresses
Other essential items of business
We recommend creating your business trip plan where it's easily accessible, such as a scheduling app on your phone or a shared digital calendar. There's nothing worse than being off schedule in an unfamiliar area.
Lastly, you should always allocate extra time when traveling between destinations to account for any necessary pit stops, unexpected emergencies, or traffic, especially if you'll be traveling during rush hour. 
3. Make Travel Arrangements
With your schedule in place, it's time to begin looking at travel arrangements within your allocated budget. These arrangements can include anything from flights to a car rental in Chicago.
Additionally, determine if you'll be traveling alone or with someone else. If you will be traveling with someone else, will you be carpooling? If so, decide how driving responsibilities will be divvied up between you. If your travel expenses are out-of-pocket, determine if you will split the taxi or car rental costs. 
4. Book Accommodations 
Before booking your travel arrangements, research the best deals and see if accommodations for flights, lodging, and rental cars provide any loyalty programs, discounts, rewards, or other perks. These programs can help you save money now and may provide additional savings or other incentives for future work trips. 
5. Learn About Chicago
Chicago is a major city with norms and customs that may surprise you if you're unprepared. Getting to know the place you're traveling to is an integral part of every business trip and will ensure your trip goes smoothly.
Here are a few things you may want to learn about before your trip:
Traffic: Chicago has a lot of traffic, especially during rush hour. Generally, rush hour occurs between 6:00 AM and 8:00 AM and between 4:00 PM and 6:00 PM.
Weather: Weather in Chicago can be unpredictable, and it can get cold, especially during winter. And don't forget: It's known as the Windy City for a reason.
Dining and Attractions: If time permits, there is much to do and see in the Chicago area. Take time to learn about Chicago attractions and restaurant options to experience more of Chicago while you're there.
Touristy Spots: Knowing tourist spots ahead of time can help you plan your routes to avoid heavy traffic areas. 
6. Create a List of What You Need to Bring
Now that your business travel planning is complete, create a list of things you'll need to bring and start packing! Your list should include any business supplies you'll need, clothes, hygiene products, and anything else you'd like to have with you on your work trip. Additionally, keep the weather and any activities you'll be doing in mind when packing clothes for the journey. 
7. Prepare for the Meeting
Last but certainly not least, spend time preparing for your meeting. Are you presenting or speaking? Do you have all the information you'll need for your report or slideshow presentations? Do you have business cards you can hand out during your work trip? Review your trip itinerary to ensure you're adequately prepared for your part. 
Enjoy Your Success
You've done all the prep work at this point, and you're ready to go. Chicago's a beautiful city, so make sure to find some time to explore famous sites like the Shedd Aquarium or Navy Pier while you're in town. You've earned it!