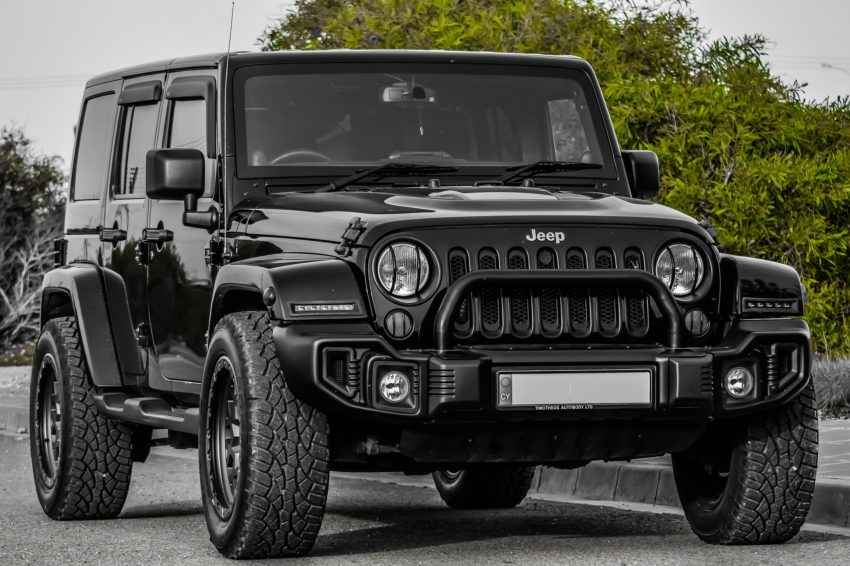 You either love Jeeps or you don't drive – it's all or nothing with Jeep owners. You really cannot find any other car like it. That is why showing pride in your Jeep is real. There is nothing artificial about revealing your feelings about this one-of-a-kind off-road and on-road iconic automobile.
You can use a Jeep for adventure travel or everyday use. Therefore, you can have the best of both worlds. You're in command when you're driving this sturdy truck-like car. Whether you own a hard-top, soft-top, a limited edition with cruise control, or a vintage model Jeep, you can't help but feel happy about owning this car.
Your Jeep Pride: Show Why It's Cool to Own a Jeep
That is why your Jeep pride shows how you identify personally with your Jeep. It's kind of a cornerstone of your personality. To display your satisfaction, you can choose several ways to let others know why it's truly cool to be a Jeep owner.
1. Know the Jeep Wave
If you own a Jeep, you have to know the wave. It's not any wave. It is the "Jeep Wave." Regardless of the type of Jeep you own, this wave signifies you are devoted to driving the vehicle and understand the "Jeep rules" of the road.
Like a windshield wiper during a wind-driven rainstorm, the Jeep wave consists of vigorously moving one or both hands from side to side. However, you might also signify your pride by lifting your hand or waving with two or four fingers extended from the top of the steering wheel.
How you do the "wave" will depend on where you're traveling and the rules of the road in that specific location. For instance, in the south of the U.S. or more rural locations, you might do the wave by raising your fingers from your steering wheel while nodding.
Jeepers with true pride are devoted to upholding the time-honored tradition of the "Jeep wave." It does not matter the make or model of Jeep, that wave is a real symbol of Jeep joy and pride.
2. Spruce Up Your Jeep
You can show Jeep satisfaction, as well, by adding special gear to your vehicle. Mod your transport with jeep-friendly stuff, such as big, deep-treaded tires, rocker guards, a soft hood, bumper, or fender flares Doing so will make people stop and take notice. It will also give you a chance to offer that friendly "Jeep wave."
3. Get a Tattoo to Show Your Pride
While some people use tattoos to express their love for someone special, Jeepers use tattoos to show their pride for their vehicle. Do you like a specific type of Jeep? If so, you can have your Jeep's image printed as skin art as a tattoo. Add some roses around the car to show your love for your mud-loving vehicle.
4. Wear a T-Shirt that Shows You're a Jeeper
Whether you have a t-shirt printed with a Jeep on it or you think of a witty saying about Jeeps, show your pride through what you choose in apparel. You can also add an image or saying to a travel bag, purse, or jacket.
Some Final Thoughts
Do you love Jeeps? If so, make a statement and show your pride. You can do this through Jeep gear, wearing apparel, or a tattoo. You can also find a way to express yourself online through blog posts or social media.