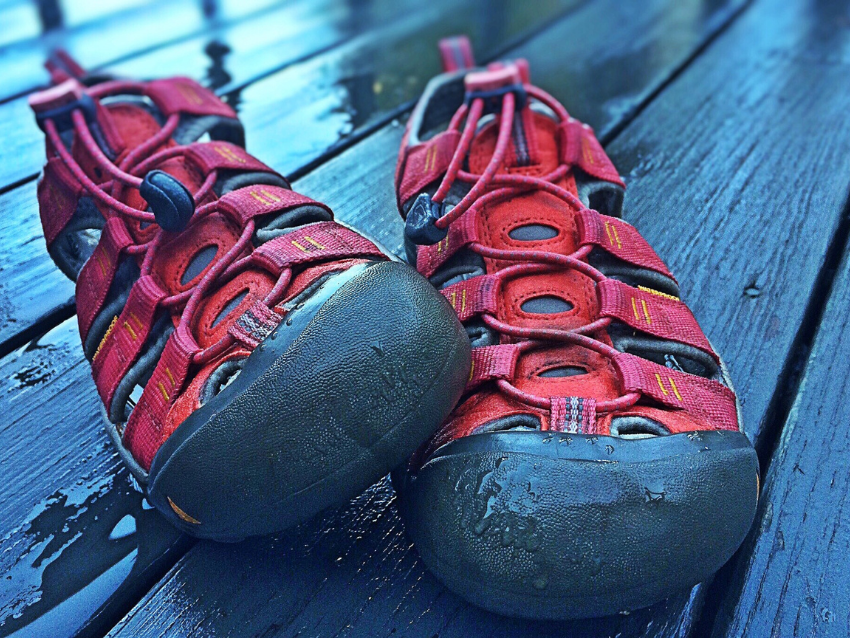 The fashion industry is one of the most wasteful industries in the world. The production of new materials is not just wasteful, consuming vast amounts of water and generating enormous amounts of water and air pollution, it is often very unethical. Since the pandemic began, people have become more conscious about the benefits of secondhand clothes and clothes made from upcycled materials. KEEN, makers of sustainable footwear, have recently unveiled a new line of "consciously created" footwear. 
What Are Consciously Created Shoes?
KEEN's shoes are made according to a series of small choices that together add up to a meaningful difference. For instance, the company uses recycled aluminum eyelets, or webbing made from recycled plastic bottles, or using waste left over from making one shoe, to make another. Sometimes, the company makes big choices, such as building its own factories. The company's detox journey has as its aim the elimination of waste and harmful substances. 
The fashion industry has increasingly embraced upcycled materials. The carriers that a good puppy flight nanny uses are often made from sustainable material.Materials such as upcycled plastic and deadstock have also been increasingly used. 
The company's Detox the Planet Initiative sets out to gather waste before it's dumped into a landfill somewhere, and reduce how much leather they use to make their shoes.
So What Are Keen Doing?
Keen has decided to work with a tannery that serves the auto industry. The tannery happens to be located near the KEEN factory in Thailand. The company believes that by using scrap leather from car seats, in order to make footwear, it will have a positive impact on the planet.
The auto industry produced over 90 million cars last year. That's a lot of scrap leather! Recovering scrap leather to make "consciously created" products, would help eliminate a lot of waste.
Leather is not considered a sustainable product. In turning cow hide into leather, the hide undergoes a very pollutive process in which it is treated with a lot of chemicals. Ultimately, leather is not biodegradable. KEEN's idea solves this problem by recycling leather and using it to make new products, rather than allowing it to pollute the environment.
The new collection, Howser Harvest, features slip-on shoes for both men and women. By buying a shoe from the collection, you are preventing leather from ending up in a landfill.
KEEN is committed to harvesting and upcycling waste, looking for natural alternatives to chemical and petrochemicals and using sustainable ways to tan leather. 
As for the shoe, it is very comfortable, very durable, and supportive. Its rubber soles provide a lot of traction. 
Tanning Can Also Be Sustainable
Tanning is traditionally a very wasteful industrial process. Despite this, KEEN embraced a closed-loop, zero-liquid waste process.
KEEN only works with tanneries that have a Gold Certificate from the Leather Working Group. Just 5% of tanneries have this rating and this rating shows that these tanneries use a closed-loop, zero liquid waste process, which significantly reduces the consumption of water and gets rid of groundwater pollution.