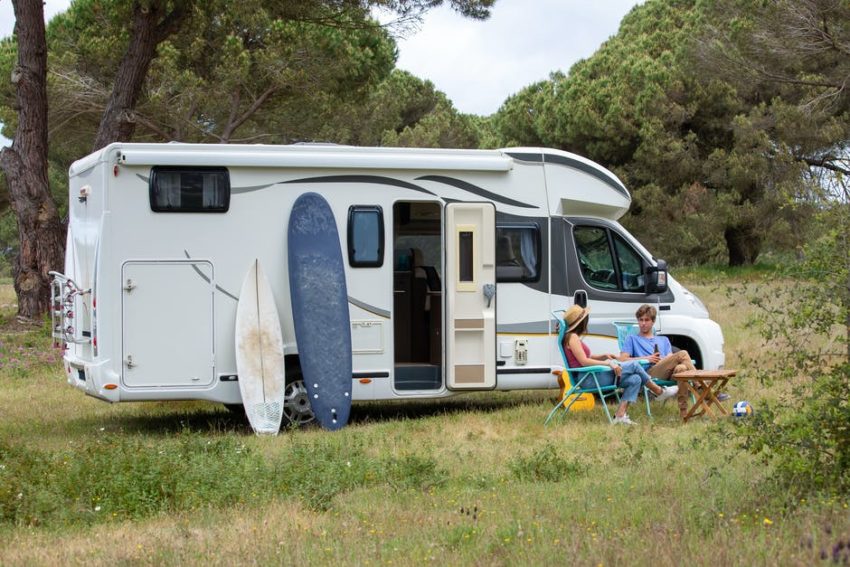 Is there anything better than traversing the open road in a recreational vehicle? You can explore and always have a place to stay.
Thousands of people every year buy and rent RVs and take road trips to travel the highways and byways of the world.
It's a nomadic lifestyle popularized in blogs and videos across the Internet. If you're interested in living like this or taking a trio, then you need to know the different types of RVs. Each one has its own pros and cons that you need to consider before buying.
We created this guide to help you make an educated decision.
Types of RVs: Class A
Buying an RV requires a lot of research. The Class A is the largest motorhome available and the one you probably think of when envisioning an RV trip. They provide the highest amount of space and interior room and often have slide-out sections for expanded living space.
They also have the highest list of amenities such as laundry and dryer, bath and shower, and home entertainment. While they are the largest, they are also the most expensive. Their size is also intimidating to people unfamiliar with large vehicles.
Due to its size, some smaller roads can't be accessed. Many people tow a car behind it, so they can park the RV and travel the area in a normal car.
Class B
If you're thinking about owning an RV, then the Class B is a more cost-effective choice. It's a smaller RV and people call it a camper van. They're built on van chassis and a raised roof, so you can walk without hunching over.
It's far easier to drive than the Class A and is simple to set up. It lacks the extensive room of a Class A, but it's comfortable for a couple.
More than that and it feels cramped. It doesn't have the high fuel cost like a Class A either.
If you don't go RVing often and want something you can just grab and go, then the Class B is perfect. Don't forget to consider size when you shop motor homes.
Class C
Of the several types of motorhomes, the Class C is a mix of both Class A and B. They range anywhere from 20 to 33 feet and are built on truck or van chassis. They're ideal for families that like traveling several times a year.
It has more space than the Class B, but a higher fuel cost. It's designed for versatility where couches and chairs turn into beds and added storage. Given their size, they can be hard to drive like the Class A, so a car tow is also common.
Choose The Right RV
There are many types of RVs, and we hope you find one that fits your needs. These are the three main classes available and the most common you'll see on the road. Are you a Class A traveler for long hauls or would you prefer the smaller Class B?
If you want more information on different kinds of RVs, then please explore our site.