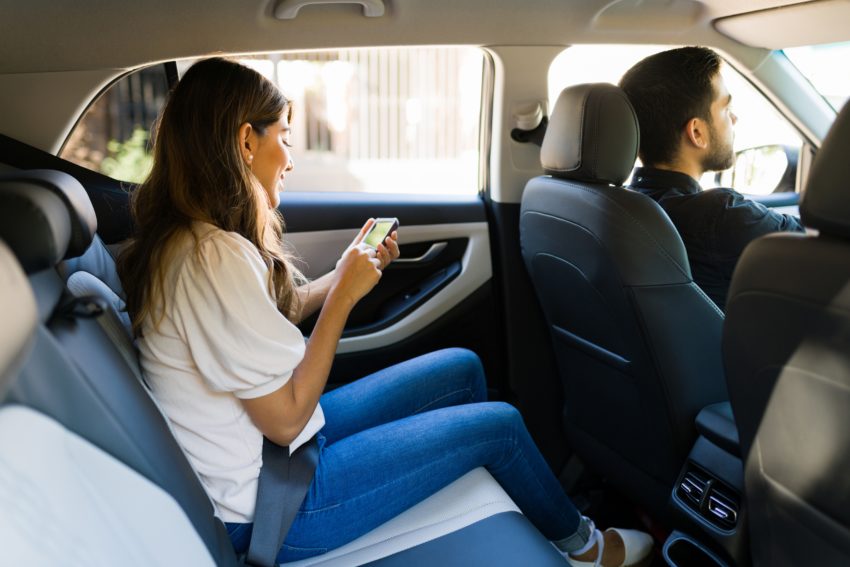 Entrepreneur Leopoldo Alejandro Betancourt Lopez has founded and invested in many innovative companies that have disrupted their respective markets. His core attributes throughout his career have been adaptability and flexibility, which are crucial to his ability to transform markets in a variety of industries. Most recently, Betancourt Lopez has been heavily involved with Auro Travel, a Spanish- based ride-sharing business that he founded in 2017. This market is quite different from ridesharing in other countries, requiring Betancourt Lopez to develop new strategies for remaining competitive.
Spanish Ride-Sharing Market
Ridesharing is heavily regulated in Spain, making it just as important to comply with regulations as it is to provide quality service. These regulations can change very quickly, so ride-sharing businesses are challenged by the need to stay on top of the legal landscape in this industry. In addition, consumer preferences also differ significantly between the major cities in Spain. As a result, locally-based businesses like Auro enjoy a competitive advantage over multi-national players in ridesharing, like Cabify and Uber.
Betancourt Lopez also had a clear vision of how to succeed before he founded the company. Ride- sharing vehicles in Spain require licenses to operate, which are strictly limited. Auro began aggressively acquiring these licenses, eventually buying all that were available. By this measure, Auro is the largest provider of private car services in Spain.
Acquiring the licenses before the consolidation of the ride-sharing market in Spain allowed Auro to differentiate itself from its competitors, who had a much higher barrier of entry when they arrived in that market. Auro also went a step further by building infrastructure and obtaining drivers. Betancourt Lopez says of Auro's position, "We created a kind of an ecosystem around the service providers that put us in a very, very differentiated position."
The strict limitation of ride-sharing licenses in Spain ensures that this market will evolve in a unique way, compared to the US and UK. These countries don't regulate ridesharing, resulting in much stiffer competition, since the barriers for entry are lower. Many ride-sharing businesses in other countries will therefore lose money, but those in Spain can focus on providing better service once they get started. They must also look at additional ways of remaining successful since they're in a closed market.
Staying Ahead of the Competition
Auro has been a great success story, especially during the last few years. It's made great strides towards becoming sustainable by remaining highly focused on meeting customer expectations. Forming the right executive team was crucial for achieving this goal because they needed to execute ideas.
Leopoldo Alejandro Betancourt Lopez says, "I believe that management, the right executors or executives that take these ideas into something real and convert them into something pragmatic and real is what matters." He adds that the best ideas in the world will never be implemented without the right people behind them. Betancourt Lopez goes on to say that the human factor will always be the most important aspect of a successful business.
The specific qualities that Betancourt Lopez looks for in a founding team depend on the idea they're trying to implement, but they generally need to have great drive and strong belief in what they're doing. Furthermore, they must focus on looking at solutions rather than problems because that's what keeps momentum going in business.
In the case of Auro, the founding team needed to stay ahead of their competitors in a closed market, which involved considerable risk due to the constant changes in regulations. It isn't possible to predict these changes with any accuracy, so the best they can do is stay on top of the existing legislation. Auro's team is also always looking to improve its technologies as a means of providing better service and remaining competitive.
For example, artificial intelligence (AI) has the potential to impact the ride-sharing market. Possible uses include identifying the best routes and driving cars without the need for drivers. However, it's also important to implement these changes slowly to avoid removing jobs without adding them in some way.
Auro Travel
Betancourt Lopez decided in 2017 that the next business opportunity in Spain would be ridesharing, which was already taking off in other countries like the US. This approach to personal transportation bypasses traditional public transit and taxi services by allowing private operators to take passengers to their destination. The primary advantage of ridesharing is that it's affordable and can be ordered from a mobile device.
In addition to a limit on the total number of ride-sharing licenses, Spain also limits the number of licenses available in each market, especially big cities like Barcelona and Madrid. By 2018, the popularity of ride-sharing services in other countries convinced Betancourt Lopez that Spanish cities would benefit from them. However, he had to move quickly to beat other entrepreneurs with the same idea.
Betancourt Lopez formed the Arrow Division of Auro Travel to develop ridesharing in Spain and eventually implement it. Its first act was to buy as many ride-sharing licenses as possible, in anticipation of a time when ridesharing became available in Spain. Arrow accumulated licenses steadily over the years and had acquired about 2,000 of them by 2022, at which point they were in high demand. The company also has 2,000 vehicles available, but it can also make them available to other ride-sharing companies even if it doesn't use them itself.
Future Opportunities
Betancourt Lopez continues to look ahead for additional opportunities for Auro once the ride-sharing market in Spain consolidates. In general, he plans to expand into other markets, most likely beginning with Western Europe. Market analysis shows that many people will be interested in working as ride-sharing drivers, whether it's as a full-time job or a side business.
Ridesharing will eventually lead to fewer people owning their own vehicles once it becomes fully successful, resulting in multiple benefits. In addition to the growing use of public transport in Europe and more people working from home, ridesharing would reduce the amount of traffic on the road. Ridesharing also appeals to many people for its environmental benefits, which is a major incentive for investors.