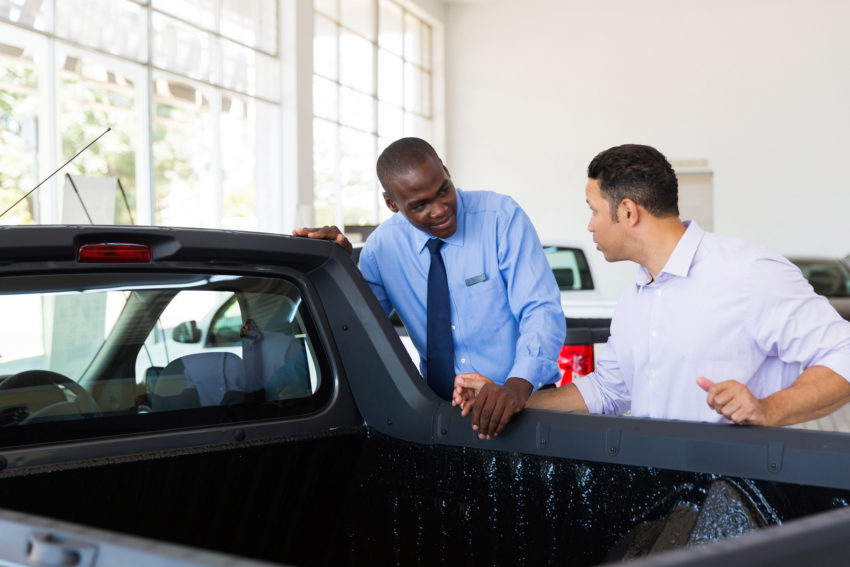 Have you recently purchased a new truck? Even if you have owned trucks in the past, buying a new truck can still be relatively overwhelming. With so many to choose from, it can be difficult to find the perfect fit.
What qualities do you need in a truck? What materials should it be made of? How do you choose a truck that will give you many years of use?
If you are considering purchasing a new truck, you will want to consider the qualities below when you start shopping. Let's get started!
1. Size and Configuration
Looking for the right sized and configured truck is an important factor when shopping for a new truck. It will determine what type of truck you need and what it can do.
It helps you narrow down the choices since there are so many options available. Larger trucks generally provide more cargo space, while smaller trucks provide better fuel efficiency and are easier to drive.
Configurations can also make a difference, such as what type of cab size is needed and what type of drivetrain or transmission may be essential. 
2. Engine and Towing Power
Engine power will determine how fast the truck can accelerate and how much it can tow. Towing power refers to a vehicle's ability to pull heavy loads, such as trailer weights or other vehicles.
It is both important and must be factored into the decision when you want to buy a truck. If it has sufficient engine and towing power, then buyers can be sure that their truck of choice can handle the needs of their jobs and recreational activities.
It is also important to remember that different trucks will have different engine and towing power capabilities, so it's important to research to determine which truck is best for the buyer's individual needs.
3. Safety and Reliability Ratings
Looking at safety ratings will tell you how well the truck will perform in an emergency situation, while reliability ratings can give you an idea of how consistently it will perform in a variety of situations. Knowing the vehicle's safety and reliability ratings can help you make an informed decision when choosing the right truck.
High ratings will provide peace of mind in the event of an accident and reliable performance over the course of the truck's life. This is essential when shopping for a new truck, as they can help ensure the safety of you and your loved ones while also ensuring you get the most out of your investment.
4. Technology and Comfort Options
Having the latest technology available in a truck can help with navigation, efficiency, and convenience, making the driving experience much more enjoyable. Technology options can provide added safety and convenience, such as:
Advanced driver assistance systems
Bluetooth compatibility
Rearview cameras
Touchscreens
It's also important to consider comfort features that can make the truck easier to use and drive, like:
Heated and cooled seats
Power Liftgate
Adjustable brake
Accelerator pedals
With a wide range of technology and comfort options available, buyers can find a truck that meets their individual needs and desires.
5. Price and Financing Options
By researching the various options available, you can make an educated decision on which truck will best suit your budget and needs. It can make adjustments to their monthly payments and adjust the length of the loan.
Exploring various dealerships and their price ranges will help you determine which dealer offers the best overall deal. Knowing the price and financing options also allows you to negotiate better terms. 
6. Storage Capacity
A truck with adequate storage capacity helps ensure that the truck is not overburdened and will remain safe on the roads. Essential items that can be stored safely inside the truck such as:
Tool chests
Basic repair items
Towing Equipment
Emergency supplies
Additionally, truck owners also use their vehicles for recreational purposes. Extra storage can come in handy when transporting items such as camping gear, coolers, and other equipment. More storage capacity means more convenience and less worry that items will be strewn about. 
7. Durability Matters
When shopping for a new truck, durability matters for many reasons. It is important to protect the vehicle from environmental damage, such as ultraviolet sunlight, rain, dust and dirt, and extreme temperatures.
Also, poorly maintained vehicle paint can lead to not only an aged and worn appearance but also damage to other components of the vehicle. One of the most paint protection mistakes to avoid includes not regularly washing or waxing the surface.
This will result in dirt and other items sticking to the truck paint, which eventually leads to fading or discoloration. Using harsh chemicals on the paint, such as unapproved soaps and polishes, can strip away the protective coats and make the paint more prone to damage. 
8. Past Customer Feedback
The past customer's feedback can offer first-hand insight into a truck's reliability, performance, warranties, and more. It can be an invaluable source of information. It gives potential buyers a better idea of what to expect before they make their purchase.
By seeking out feedback, shoppers can learn about common issues and potential weak points. It helps them to make informed decisions.
Customer feedback can also give potential customers an idea of the level of customer service they can expect from the dealership, helping them make the best choice for their needs. It should always be taken into consideration when shopping for a new truck.
Shop for a New Truck Today
When shopping for a new truck, there are many factors to consider. Researching safety ratings, reading consumer reviews, and shopping price comparison are just a few of the most important steps to take.
Ultimately, make sure to consider your lifestyle, budget, and driving habits to maximize your purchase. Try out a few models today and find the one that meets your needs.
Did you find this article helpful? Visit more of our informative blogs!