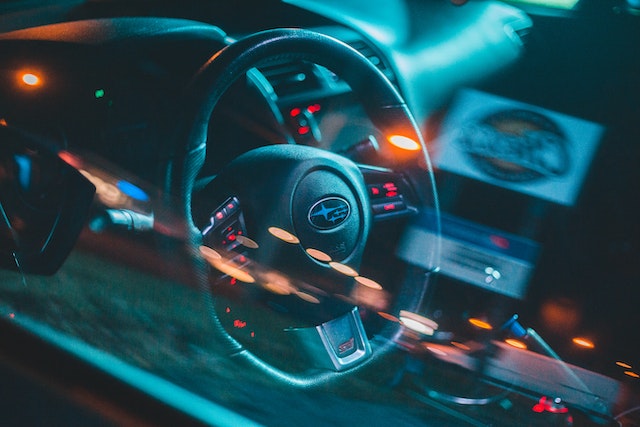 Daring mountain roads or silky highways, sunny family trips or stormy nights, the robust spirit of Subaru has always been about embracing the adventures that life has to offer. For years, the Subaru brand has been a symbol of reliability, versatility, and technology, appealing to the outdoor enthusiasts, young families, and the environmentally conscious. In this article, we will delve into the legacy of this dynamic automaker, explore its latest model lineup, give you insights on finding the best deals, discuss its cutting-edge safety features, and highlight the unique blend of luxury and ruggedness that Subaru brings to the automotive world.
The Legacy of Subaru: A Brief History of the Brand
Subaru, a brand synonymous with resilience, was born out of a division of Fuji Heavy Industries in Japan back in 1953. The brand's name, derived from the Japanese name for the Pleiades star cluster, would go on to shine in the automotive world. Subaru's first vehicle, the Subaru 1500, established the company's dedication to innovation. Despite some challenges in their early years, Subaru emerged stronger, embodying the true spirit of perseverance.
The brand truly started garnering attention in the 1970s with the introduction of Subaru Leone, the world's first mass-produced four-wheel-drive passenger car, which would later evolve into the now-legendary Subaru Legacy and Impreza models. This proved to be a game-changer, creating a solid market niche for Subaru in countries with harsh weather conditions like Canada and the northern United States.
Subaru's reputation for robustness was further cemented in the 1980s and 90s. With their iconic Boxer engine and Symmetrical All-Wheel Drive system, Subaru became a favorite among rally racing enthusiasts. The 1990s saw the introduction of two of Subaru's most iconic models, the Outback and the Forester, both characterized by their blend of car-like comfort with off-road capabilities.
In the 2000s, Subaru adopted a "human-centered engineering" philosophy that placed emphasis on safety, environmental friendliness, and driving enjoyment. This period saw the introduction of the Subaru EyeSight system, an advanced suite of safety features. Subaru's commitment to green technology also grew, with the launch of the Subaru Stella, their first electric vehicle.
Fast forward to the present day, Subaru continues to enhance its reputation for reliable, safe, and eco-friendly vehicles while keeping its adventurous spirit intact. The brand's commitment to quality and innovation has led to a loyal customer base that transcends borders, and the appeal of a Subaru vehicle is stronger than ever.
Exploring the Subaru Lineup: An Overview of Current Models
Subaru's current model lineup continues to reflect the brand's commitment to quality, safety, and innovation. The Subaru Impreza, available in both sedan and 5-door variants, is a versatile compact car with exceptional fuel efficiency and the safety of standard all-wheel drive. The larger Legacy, while being a comfortable and refined mid-size sedan, carries the same symmetrical all-wheel-drive system, highlighting Subaru's insistence on maintaining its core values even in the most family-friendly models.
For those seeking the practicality of a crossover, Subaru offers the Crosstrek, Forester, and Outback models. The compact Crosstrek, with its higher ground clearance and off-road capability, is perfect for adventurous urban dwellers. The Forester, on the other hand, offers more space and has become a favorite among families for its safety and practicality. The Outback, often considered the "original sport utility wagon," combines car-like comfort with SUV practicality and off-road prowess.
Subaru's sportier options include the WRX and BRZ models. The WRX, deeply rooted in Subaru's rally heritage, offers exhilarating performance in a practical package. With its turbocharged Boxer engine and Symmetrical All-Wheel Drive, the WRX is as at home on a snowy mountain road as it is on the daily commute. On the other hand, the BRZ, co-developed with Toyota, offers a more traditional rear-wheel-drive sports car experience with a focus on balance and handling.
Subaru also caters to the growing demand for electric vehicles with the Solterra. The Solterra, Subaru's first all-electric SUV, is designed with the same adventurous spirit in mind, but with zero emissions. It underscores the brand's commitment to environmental responsibility while maintaining its signature reliability and safety features.
Subaru's lineup of vehicles offers something for everyone, from the daily commuter to the off-road adventurer. Each model maintains Subaru's unique combination of safety, practicality, and fun-to-drive character. Whether you're a seasoned Subaru owner or looking to join the Subaru family, there's a vehicle that fits your lifestyle.
How to Find Deals When Shopping for the Latest Subaru Models and Parts
When shopping for your next Subaru, there are several strategies you can employ to secure the best deal. A key tip is to shop at the end of the month or during holiday sales events, when dealerships are most likely to offer significant discounts in order to meet sales quotas. Keep an eye on Subaru's official website and local dealerships for current promotions and incentives.
Another approach is to consider buying a used or certified pre-owned Subaru. Subaru's reputation for reliability makes them great candidates for used car purchases, and certified pre-owned vehicles undergo rigorous inspections and come with extended warranties for added peace of mind. Online platforms such as Carvana, AutoTrader, or Subaru's own pre-owned section can be great resources.
When it comes to parts and accessories, consider using online auto parts stores. Websites like RockAuto, AutoZone, and even Amazon can often offer lower prices than dealerships. It's also worth checking Subaru-specific forums and communities, where users often share deals and discounts they've found.
Now, let's talk about car shipping. If you've found your perfect Subaru in another city or state, using a car shipping service can be a convenient option. When choosing a car shipping company, it's important to look for licensed, insured carriers with good customer reviews. Also, consider whether you need an open or enclosed transport, which can affect the cost.
Obtaining a vehicle shipping quote online is easy when you visit an auto shipping provider's website. According to Montway Auto Transport, one of the car transport brokers available to businesses nationwide, "Car transport quotes can be calculated a few different ways. You can get the cost to transport a car online via the transport company's website or by simply calling them.
For a smoother process, clear communication with the shipping company is key. Make sure to understand their policy on delivery times, costs, and how they handle potential delays or damages. Some services even offer door-to-door delivery for added convenience. By doing your homework and understanding what to expect, car shipping can be a stress-free way to get your dream Subaru to your driveway.
Safety First: Subaru's Advanced Driver-Assistance Systems
Subaru's dedication to safety goes beyond strong build quality and all-wheel-drive stability. With its EyeSight Driver Assist Technology, Subaru brings cutting-edge safety features to the masses. Introduced in 2008, EyeSight uses dual color cameras to provide Adaptive Cruise Control, Pre-Collision Braking, Lane Departure and Sway Warning, and Lane Keep Assist.
Subaru's commitment to safety doesn't stop at EyeSight. They also developed Subaru STARLINK, a connected car system that provides Automatic Collision Notification, SOS Emergency Assistance, and Enhanced Roadside Assistance among other services. These features work in tandem with EyeSight, creating a comprehensive safety net for drivers and passengers.
Subaru's DriverFocus Distraction Mitigation System takes safety to another level. Introduced in the 2019 Subaru Forester, this advanced system uses facial recognition software to detect signs of driver fatigue or distraction,sending out alerts to keep everyone safe. This system can even remember the preferences of up to five drivers, adjusting seat position, climate control, and more.
Subaru has also introduced its advanced Rear Vehicle Detection system that offers Blind Spot Detection, Lane Change Assist, and Rear Cross Traffic Alert. These features ensure safety when changing lanes, merging, and reversing, giving drivers extra confidence and peace of mind on the road.
Subaru's approach to safety is multifaceted, combining advanced technology, practical design, and proactive measures. With its focus on holistic safety, it's no wonder Subaru consistently ranks among the top in safety ratings year after year.
Subaru: A Crossroad of Luxury and Rugged Adventure
Subaru's identity as a brand is uniquely rooted in the intersection of luxury and rugged adventure. At first glance, this might seem paradoxical, but Subaru has carved out a niche for itself by blending these elements in a way that has broad appeal. From the upscale interiors and advanced technology features of their latest models to their renowned off-road capabilities, Subaru strikes a balance like no other.
Take, for example, the Subaru Outback. On one hand, it boasts plush seating, a high-quality infotainment system, and a smooth, quiet ride that rivals many luxury brands. On the other hand, with its high ground clearance, robust all-wheel drive system, and X-MODE feature for optimized traction, the Outback is more than capable of taking on tough terrain and weather conditions.
This balance extends throughout the Subaru lineup. Even the compact Crosstrek, which is ideal for city driving, offers a luxurious interior and advanced safety features, while still possessing the ability to tackle off-road adventures. Similarly, the Subaru Ascent, their largest model, offers three rows of comfortable seating, high-end features, and yet, maintains commendable off-road performance.
The sporty WRX and BRZ models, too, offer upscale, driver-focused interiors with plenty of luxury features. Yet, these cars are, at their heart, built for performance. The WRX, with its turbocharged engine and all-wheel drive, is a rally car for the road, while the BRZ offers a pure, balanced sports car experience.
This blend of luxury and ruggedness, comfort and adventure, is what sets Subaru apart. It allows Subaru owners to commute in comfort, enjoy sophisticated technology and safety features, and still embark on off-road adventures whenever the spirit moves them.
Subaru, a brand born out of resilience and innovation, has consistently forged its own path in the automotive world. Embracing its heritage while adapting to the evolving demands of modern drivers, Subaru continues to offer a unique blend of reliability, safety, performance, and luxury. With a range of models catering to different lifestyles, the Subaru lineup has something for every type of driver, whether you're an urban dweller seeking a comfortable daily ride, an adventurous soul seeking off-road thrills, or an eco-conscious driver wanting to reduce your carbon footprint.
Living the Subaru lifestyle means more than just owning a car. It's about embracing a spirit of adventure, appreciating a dedication to safety and reliability, and enjoying the balance between luxury and ruggedness. As you drive your Subaru, you're not just driving a car – you're becoming part of a story that spans decades, a story of innovation, resilience, and the joy of the journey.