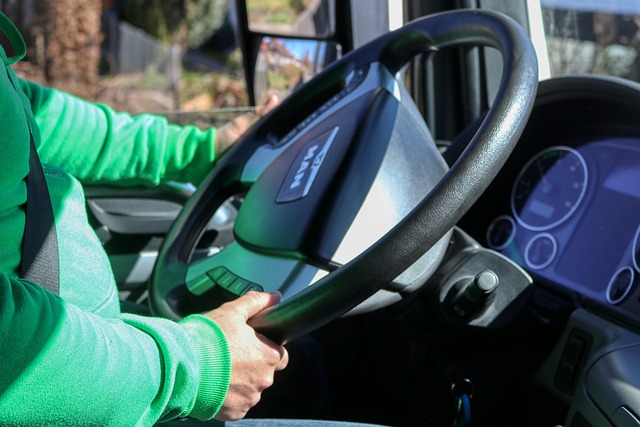 The trucking industry is a highly regulated sector. The Department of Transportation (DOT),  Federal Motor Carrier Safety Administration (FMCSA), and other authorities have mandated several requirements for trucking companies and truck drivers. For example, trucking companies must account for every hour that their truck drivers are behind the wheel. The FMCSA can issue heavy fines and shut down a trucking company if there are compliance issues. Electronic logging devices (ELD) are one of the most effective tools for keeping track of truck driver activity, and they have now become an integral part of the trucking industry. Continue reading to learn more about ELD and how to train drivers on ELD compliance.
What is ELD?
Electronic logging devices (ELDs) are mandatory for many trucking companies in the United States. The ELD automatically records the Hours of Service (HOS) and driving time. It also records data on the miles driven and the vehicle's movement. Some ELD systems also capture data from the vehicle's engine. With an ELD installed on a truck, the trucker remains informed on the real-time status of the driver and their fleet. Some of the benefits of using ELD include increased safety for drivers, a simplified process for tracking data, and reduced paperwork to save time and money on office administration. ELDs also provide real-time data to help trucking company owners make informed decisions about their fleets to boost efficiency and productivity.   
FMCSA Compliance for ELD
All trucking companies that are required to record hours-of-service (HOS) and records of duty status (RODS) are also required to use ELDs. The ELDs should be registered and certified with FMCSA. In addition, the ELD must have enough space to record the data for at least eight days. While the FMCSA allows ELDs to be installed on smartphones, it is better to have a separate device that is entirely dedicated to tracking truck and driver data.
Training Drivers on ELD Compliance
The FMCSA required all trucking companies to be fully compliant with the ELD from December 16th, 2019. Truck drivers are the most important assets for any trucking company. They are also key to meeting the ELD compliance requirements. A trucking company should train its drivers on ELD compliance to ensure they follow the rules and regulations. For drivers new to ELD, the training will help their transition and adoption of this technology. Most importantly, fostering a positive mindset towards ELDs will help motivate the drivers to focus on their training. Here is what you can do to train your driver on ELD compliance:  
Provide an Overview of ELD Regulations
As a first step, you need to help drivers understand ELDS and how to use them. A good starting point is to provide an overview of the ELD regulations set by the FMCSA. It would help to explain to them why this compliance is important for your trucking company and how truck drivers play a crucial role in its compliance. The initial training should explain important ELD terminology, including hours of service (HOS) and record of duty status (RODS). Keep in mind that you need to tailor the training program to meet the requirements of your drivers. Ideally, you want the training to mix visual, auditory, and hands-on training.
You should also explain the consequences of non-compliance. A major risk of non-compliance is fines, which can be as high as $179,000 for a single violation. The other consequence of noncompliance is that the trucking company can be shut down. Although his shutdown might be temporary, it can have a long-lasting impact on the business. Lastly, ELD non-compliance on a single truck can lead to penalties on every truck. For example, if the authorities find a violation on a single truck, they might need to investigate the entire fleet to check for non-compliance. This means the fines can be in the millions for a large truck fleet operator.
Explain ELD Functionality
Once your drivers understand the importance of ELD compliance, the next step is to educate them on how to use ELDs. This part of the training should include a detailed explanation of how ELDS work and the different features of the ELD device. As there are a variety of ELD devices, there might not be a standard training course on using ELDS. You might want to check with your ELD providers whether they provide any training on using the devices. The objective of the training should be to equip the drivers with an understanding of how to log in and navigate the ELD system. Ideally, you want the drivers to know how to input duty status changes and edit logs when necessary. Finally, the drivers should know how to certify their logs.
Teach the Value of Accurate Record-Keeping
The ELD system only works with acute and honest record keeping. When you are training your drivers on ELD compliance, you must emphasize the importance of accurately recording data. The key to this part of the training is to highlight the benefits of ELD to the drivers and not just a compliance requirement for the FMCSA. For example, ELDs can reduce paperwork for the drivers and minimize the chances of human error in recording data. It can also help truck drivers avoid violations of their driving record and prevent fatigue-related accidents. The data provided by ELD can also help optimize routes, allowing the drivers to reach their destination in less time. All this will only be possible if the truck drivers are honest and diligent in using the ELD system.
Hands-On Training
Classroom training is a good starting point, but for truck drivers to feel confident using the ELD system, you must provide hands-on training. This training should include how to log in data, navigate the system, edit logs, and perform basic troubleshooting. The ELD user interface might be challenging to navigate for new users, so it is vital to provide a walkthrough of different screens and functions. The drivers are also required to certify their logs at the end of each day, so they should practice this process.  Lastly, truck drivers need to handle roadside inspections, so the training should prepare them for this situation.
Use Your ELD Vendor as a Resource
Don't forget to seek assistance from your ELD vendor. They specialize in ELD devices and can help you stay compliant with ELD rules and regulations. They might also have specialized training programs and training material for drivers. Some ELD vendors also offer roadside checklists, how-to-videos, and downloadable presentations to help their clients with ELD compliance.Ideally, you want to partner with an ELD vendor that has several years of experience in the truck industry and fully understands the Department of Transportation (DOT) regulations. It might be best to choose an ELD vendor that also offers other trucking services, such as insurance, taxes, and truck factoring. You can even ask the ELD vendors if they offer customized training programs or content that meets your specific requirements. In addition, check if they offer interactive training to maximize truck driver engagement. Overall, investing in ELD training will help your trucking company become safer and more efficient. It will help boost your reputation in the industry. Learn more at https://simplexgroup.net/eld-trucking/.