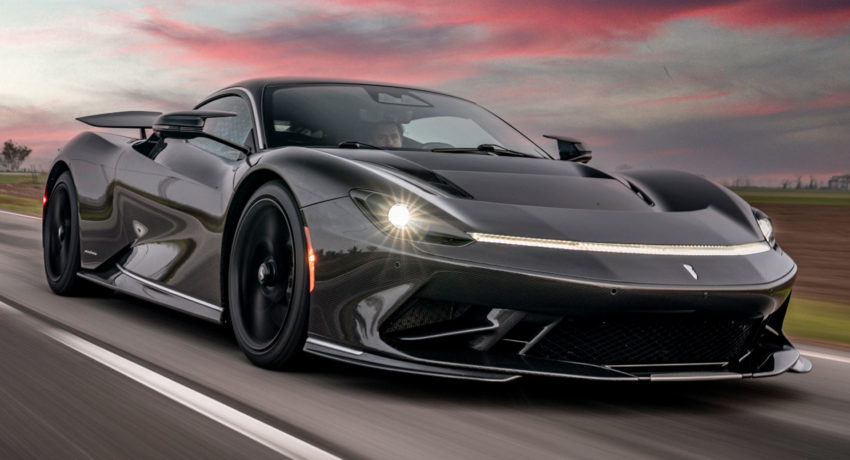 Battista enters the home stretch as Automobili Pininfarina revealed that the electric hypercar, which is now in its final stage of development is close to completion. Customers will receive their cars early next year.

With production inching closer, Pininfarina's test driver Nick Heidfeld recently subjected a production-intent model to a barrage of tests both on and off the track.
The former Formula One and Formula E driver stated, "The effect under acceleration is completely mindbending – drivers will never bore of the experience, no matter how many times they feel it." He went on to say, "The handling on open roads – even on unpredictable surfaces – proved Battista to be beautifully balanced" and "just how a hyper GT should feel." Heidfeld added, "The ride quality and damping both feel excellent, and the steering feels natural and the perfect fit for what we want to achieve in Battista."
You can also watch: Pininfarina Battista's Dynamic First During Monterey Car Week
We'll have to take the company's word for it, but there's no denying the Battista is one impressive piece of machinery. This machine is powered by a 120-kWh Lithium-Ion battery pack from Rimac, that powers four electric motors. It also allows for torque vectoring.
The hypercar's combined output is 1,874 horsepower (1,397kW / 1,900PS) and 1,741 pounds (2,360Nm) respectively. The EV can reach speeds of 0-62 mph (0-1100 km/h), and 0-186 mph (0-1300 km/h), in just two to twelve seconds. The model can reach speeds of 217 mph (355 km/h) if there is enough space.
The carbon fiber clad Battista is slated to offer a range of up to 311 miles (500 km), but it will be a rarity as production is limited to 150 units and pricing starts at €1.98 ($2.24 / £1.69) million before taxes.
PHOTO GALLERY
more photos…