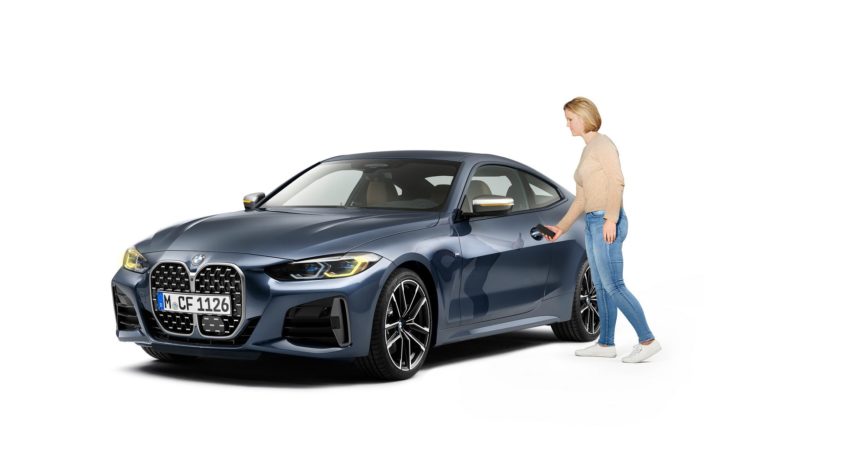 Android is the dominate mobile operating system as it's used on more than 70% of the world's smartphones.

However, you'd think Apple is king as a handful of automakers focus on releasing technology for iOS devices first.
BMW and Porsche are some of the most notable examples, and the former didn't even support Android Auto until last year. That was five years after Android Auto was initially released and it's absence proved to be an issue with a number of owners.
Also Read: Apple Introduces iPhone Digital Key, Confirms BMW Partnership
The trend is not stopping as BMW has just begun to support digital keys on a few Android devices. However, the support for the BMW Digital Key is very limited. It can be used only on the Google Pixel 6 Pro and Pixel 6 Pro. The Samsung Galaxy S21+ S21+ S21 Ultra are not supported.
There are more restrictions. Pixel devices can only be used in 12 countries, and Samsung has seven. While users in France, Germany, Italy, Spain, the United Kingdom, and the United States can use all the aforementioned devices, Samsung phones aren't supported in markets such as Australia, Canada, and Japan.
That's disappointing, but this is only the beginning and BMW said they worked closely with Google and Samsung to offer digital key technology on Android devices. The automaker also noted the BMW Digital Key will enable users to lock and unlock their vehicle by holding their smartphone next to the driver's door handle, and start the vehicle by placing their phone on the wireless charging pad.
There are many new features coming, and owners will be able to share their digital key up to five times with the next release. In a future update, Ultra-wide Band Support will be available. This should allow users to unlock their cars without having to take their phones out of their pockets or purses.
Adblock test (Why?)