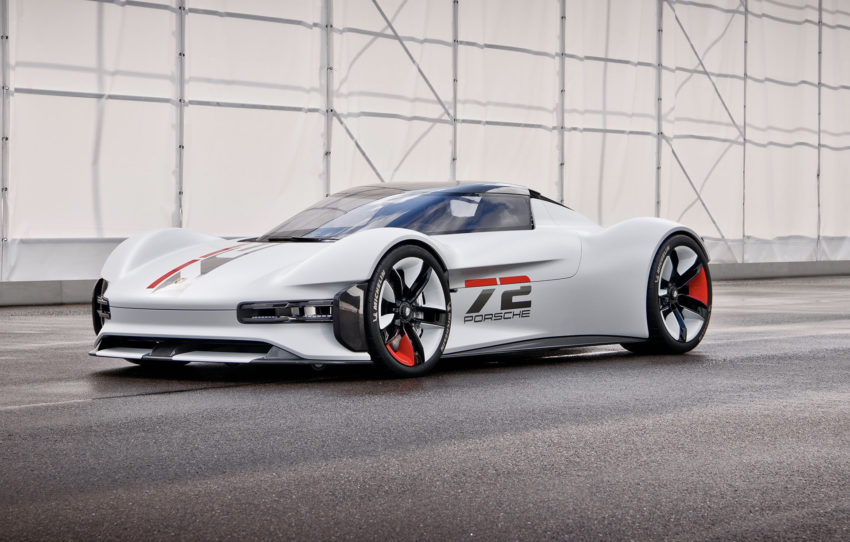 There's a new iteration of the "Gran Turismo" video game series coming next March, and we're confident one of the star cars will be this new Porsche Vision Gran Turismo concept.
Porsche had a lot of licensing issues until 2017. This is the reason we don't have any Vision GT concepts from this automaker. However, there were some original designs.
Porsche Vision GT is an exclusive electric sports car designed for the virtual universe. The brief was to investigate possible themes that could be used in future Porsche designs. Porsche also built a scaled-up version to ensure that the design was still applicable in the real world.
While the Taycan's square-shaped headlights were a nod, the wider hunches at the back and the light strip to the rear are all common features in Porsche's latest lineup. Designers have used a curved-hologram display to show the instrument cluster. This displays retains Porsche's original gauge cluster layout.
Although we do not expect the Vision GT production to happen, we believe another concept for an electric Porsche will be developed. Porsche may be preparing an electric 718 Cayman to launch in the middle of this decade. The Mission R concept, which was unveiled in September, is likely to give us a hint as to what design and performance to expect.