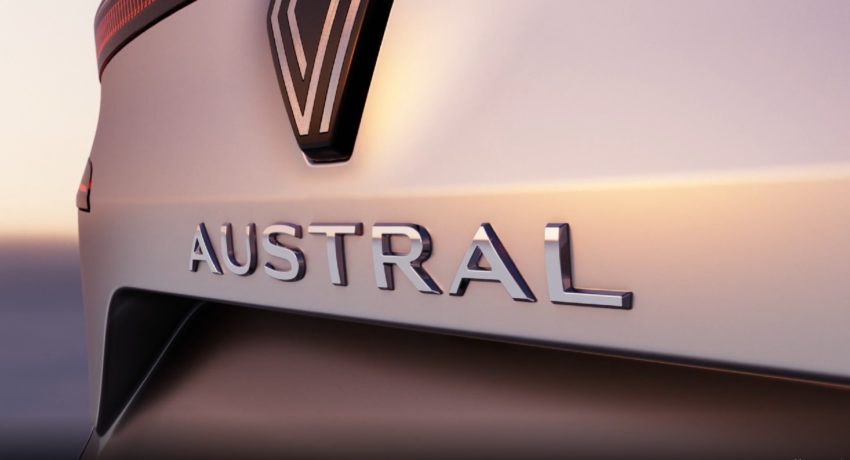 Renault released video teasers that reveal the Austral name, as well as details about the C-SUV which will replace the Kadjar by 2022.
The new name was registered by Renault back in 2005 and is derived from the Latin word "australis". According to Sylvia Dos Santos, head of naming strategy at Renault, the Austral is a world that resonates in many European languages: "Austral conjures up the vibrancy and heat of the southern hemisphere. It's a name that invites travel and is perfect for an SUV. Its harmonious balance of sounds that are easy to pronounce and international."
Read Also: Everything We Know About The Nissan Rogue Sport's French Cousin
The teaser is showing part of the Austral's tailgate revealing LED taillights that are similar to the smaller Captur. The spy photos reveal that the Austral will have a classic SUV silhouette, and a huge infotainment display similar to the Megane E-Tech's. Renault has confirmed that the Austral will be a five-seater, measuring 4.51 meters (177.6 inches) which makes it slightly larger than the 4.45 m (175.2 inches) long Kadjar.
The new Renault Austral is expected to share most of its underpinnings with the current Nissan Qashqai and the Nissan X-Trail / Rogue. The Renault Austral's length puts it between these models. It likely has more cargo space than the Qashqai, but the X-Trail doesn't have the same seven-seat arrangement. The vehicle will also be available with an electrified engine, which could include a plug in hybrid version.
We expect the Renault Austral to go on sale spring 2022.
[embedded content]
Adblock Test (Why?)