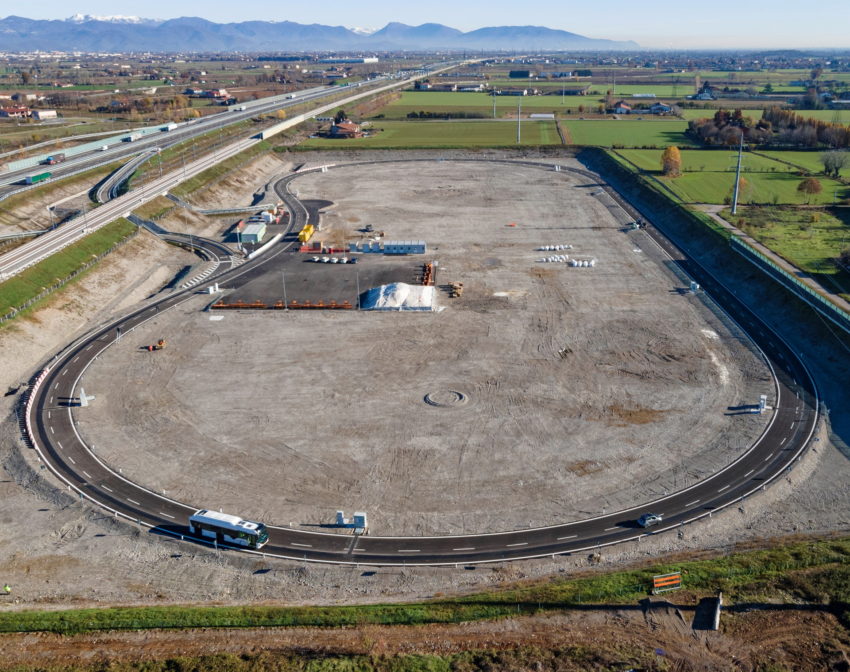 Stellantis is celebrating the opening of the "Arena del Futuro," a small testbed for the highway of the future. With a few partners in Italy, this driving circuit aims to demonstrate wireless inductive highway chargers.
This is the start of the third phase of the project. The 1.05-kilometer (0.65 mile) circuit was inaugurated. Located just off the A35 autostrada, which links Milan and Brescia, Italy, the "Arena del Futuro" is powered by 1 MW of power.
Although the circuit looks like normal roads, it has wires embedded in its tarmac. These wires can be used to collect electricity and are easily captured by vehicles using a receiver. This allows a vehicle to be charged while it is moving, making range anxiety, at least for these highway sections, obsolete.
Read Also: Michigan To Build Test-Stretch Of Highway With Wireless Car Charging Capabilities
Stellantis also cites the Arena del Futuro's advanced connectivity as an example of road safety. The highway and all vehicles can be in constant communication with each other, making it part of the Internet of Things.
"This is a cutting-edge solution to provide a concrete answer to the issues of range and charging, both of which customers are concerned about," said Anne-Lise Richard, head of global e-mobility business at Stellantis. "Charging vehicles while they are on the move provides clear advantages in terms of charging times and the size of their batteries."
Arena del Futuro uses a Fiat 500 and Iveco E-Way Bus with specially designed receivers. Stellantis reports that both vehicles have logged many miles on this road so far and is optimistic about the future.
It will be used as a test site for the actual road, and to make sure that it lasts as long as possible.
[embedded content]
Adblock Test (Why?)