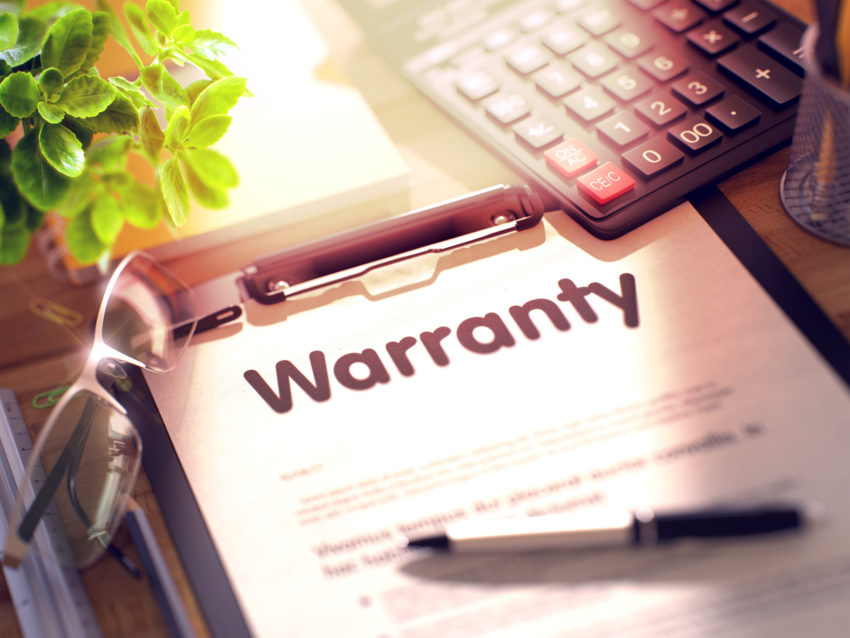 The average vehicle repair can cost you over $1,900.
To avoid paying anything for repairs, you can use extended car warranty coverage. However, this type of warranty can make you question whether it provides enough value when insurance exists.
In this guide, you'll learn all about the benefits of extended car warranties and the things that affect their prices. This will ensure you spend your money only on something that helps you.
Here's what you need to know about extended car warranty coverage.
What Are Extended Car Warranties?
Extended car warranties (or vehicle service contracts) are similar to factory warranties in that they allow an owner to save money on repairs. However, extended car warranties protect after a factory warranty expires.
Many types of vehicle service contracts exist, allowing various customers to benefit from them.
Some of the most common contracts are bumper-to-bumper warranties. These offer coverage for mechanical failure. Powertrain warranties are also common, though they don't offer cover as many parts.
Depending on the company, you can find car warranties that cover various vehicle parts. For example, one company may offer bump-to-bumper warranties that also cover air conditioning systems.
Are They Good Investments?
When buying a car, you may find yourself asking if extended car coverage is worth the investment. While you'll need to spend more money to get a vehicle service contract, doing so will allow you to take advantage of various benefits.
Here are the pros and cons of an extended car warranty:
The Pros
One of the main benefits of extended car coverage is that they can reduce repair costs after your factory warranty expires. Should you get into an accident or your vehicle breaks down, you won't pay for anything that your plan covers. Instead, you'll pay only for the premium and deductible.
You can also choose the type of coverage you want, which often isn't an option when getting a factory warranty. If your concern is a single part, you can find a car warranty that covers only that part.
The Cons
A major drawback of car warranties is that you may end up paying a lot without using the coverage. If you're a safe driver with a reliable vehicle, extended car coverage may not be for you.
Some companies also limit the types of coverage you can get. This can force you to pay more or receive less coverage than you'd like.
Things That Affect the Cost
Before investing in a car warranty, you should know about the things that affect the cost of coverage. This will make it easier to decide whether a vehicle service contract is right for you.
Keep in mind that the cost of coverage will vary depending on the provider. Here are some of the main factors:
Length
If you seek a car warranty that lasts for a long time, you can expect higher costs. While your monthly premium may be lower than other plans, you'll pay more in the long run.
Location
Location is also a major factor as warranty providers charge more in high-traffic areas. They do this because high-traffic areas increase the risk of getting into an accident, so they want to avoid losing money.
Plan
The type of plan you get will also affect the amount you pay. If you want extended car coverage that covers your entire vehicle, you'll pay much more than you would for a plan that covers only the powertrain.
Vehicle
Newer vehicles tend to have expensive parts, so getting a car warranty for one will cost more. However, older vehicles can also cost a lot if their parts are hard to acquire
Where to Get a Warranty
Another thing that can complicate getting a warranty is figuring out who exactly to get it from. Fortunately, you can get a vehicle service contract from two sources: manufacturers and third parties.
Here's some info about each option:
Manufacturers
When you purchase a vehicle, you'll have the option to get extended car coverage from the manufacturer. Depending on the manufacturer, you can wait until your factory warranty is near expiration before getting it.
The problem with getting a vehicle service contract from a manufacturer is that you won't have much time to decide. Many manufacturers also prevent you from getting extended coverage if you reach a certain number of miles. Because of this, you may need to look into a third party.
Third Parties
Third-party warranty providers are much easier to deal with because they tend to give you more time to sign up. Aside from that, they offer more coverage options than manufacturers. This lets you spend only what you're comfortable with.
For example, if you buy a Toyota and want to get extended coverage, you can find various plans from the likes of CarShield, Endurance, and CarChex. You can get more information on Toyota warranty providers to better understand how the coverage options work.
Look for Car Warranty Coverage Options Today
Now that you know how extended car warranty coverage works start looking for providers to see your options. No matter what kind of vehicle you have, you'll find an option that suits you.
Keep in mind that you should only invest in a vehicle service contract if you feel you'll get something out of it. If you don't drive often or live in a high-traffic area, it may not be for you.
For more automotive advice, have a look at our other articles.