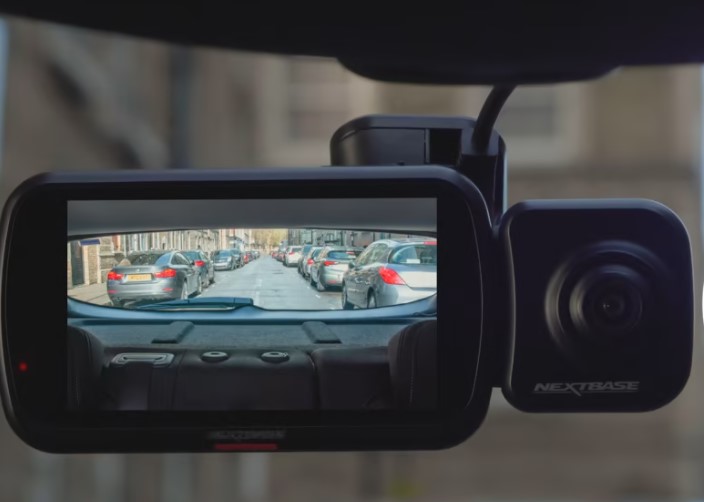 Plenty of us have been stuck working from home for the past 12 months, but among those who haven't include van drivers. Vans have been one of the few constants on our roads from the last year, and from courier drivers to tradies, they've played a key part in keeping the country running.
Driving a van is slightly different to driving a car. Whether it's dealing with accidents on the road, dealing with a larger vehicle size or just having to spend more time on the road, driving can prove more challenging than it would do with a smaller car. We've put together this guide which explains the best car accessories for van drivers, which all help to provide help when you're behind the wheel.
The Best Accessories for Van Drivers
There are many products available that are designed to improve safety, hygiene and wellbeing on the road. In this guide we take a look into each of them, finding the best solutions to a wide range of issues that includes entertainment, safety and cleanliness.
1) Use a Dash Cam
But, first on our list is a dash cam. Don't take dash cams lightly, over 8 million of us use dash cams to record footage while we drive. For a van driver it is a must have, as not only does it prove you weren't at fault in case of an accident, but it can stop a potential thief from stealing your belongings.
Why Should I Use a Dash Cam?
There are many different reasons that you should use a dash cam. These include:
Prove it wasn't your fault: The main point in a dash cam is to prove to insurance companies that an accident wasn't your fault. Automatically film everything you do on the road, and ensure that you can quickly provide evidence to protect your no claims bonus.
Beat Fraudsters: Cash for Crash fraudsters are on the rise, and the only way we can beat them is by reporting them to the police. By recording the incident, noting the location and by filming the registration and car model, you can pass all of the relevant information on to the police.
Protect your belongings: Van drivers are known targets for criminals and thieves. A camera set to parking mode will automatically start to film if it notices movement. This could put a potential thief off, while automatically sending footage straight to your mobile phone.
Improve driver safety: It has been proven that most drivers drive safer when they are using a dash cam. The reason being is that their every movement is being filmed. If you have an accident while you're speeding, you are caught red handed.
Easy to use and install: Dash cams are extremely easy to use. Many outlets will set them up on your behalf, and while they don't store everything, they will record footage before deleting it in place of newer footage. You can ask a cam to store footage by clicking a button if you have an accident.
Catch the Unexpected: Another reason for buying a dash cam includes the ability to catch the unexpected. By using a dash cam, you can catch speeding drivers, unusual animals or any other strange occurrence that happens on the road.
Try Using a Front and Rear Dash Cam
One final benefit in dash cams is that you can use dash cams to record everything that's going on around you. For example, many of the items sold by Nextbase allow you to use your dash cam front and rear, meaning that you can record everything going on around you. To put it simply, a pair of front and rear facing dash cams can provide evidence against accidents on the front of your car and on the back of your car.
2) Keeping Entertained While Driving
Adjusting your radio can be a struggle in a car and can actually be unsafe. CarPlay from Google and Android Auto from Android acts as an in-car assistant, and allows you to set things such as the radio while you're on the move. Both Apps can also be paired with Alexa or Echo, meaning that you can do all of this hands free. This extends to not just the radio, but to directions and other things that you might need while driving as well.
3) Staying Safe While Driving
There are also many accessories that you can use to improve safety on the road. From Emergency Kits sold by the AA to high visibility bulbs, daytime running lamps, tyre pressure gauges and parking sensors, there is a wide range of products on the internet that could save your life while driving. Records show that far too many people actually hold their phone in their hands while driving too. While using a phone holder, you can quickly set directions on Google Maps, before starting on your journey.
4) The Best Ways to Keep Your Van Clean
With all of us coming out of lockdown, there's never really been a better time to start focusing on cleanliness. Vans aren't known for being the cleanest of places, but with a clever Van Modified Bin, you can prevent mess from building up while clearing any from your car. Alternatively, you can use a vehicle friendly hoover to remove any dirt and dust, perfect!
Improve Your Driving Today
We firmly believe that being a happier driver means that you are a safer driver. With the items above we've got you covered. Whether it's having the ability to control your in-built entertainment system with a simple voice command, or helping you keep your van tidy with a special car-suitable hoover, you can take a few simple steps to make life happier on the road. If any of those things don't take your fancy, then using a dash cam can at least save you money, protect your belongings and keep you safe.