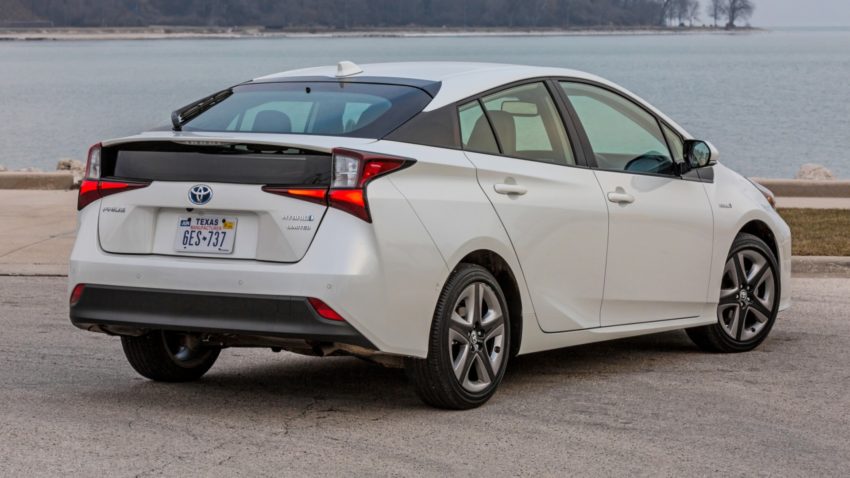 The Prius is rumored to get an all-new fifth-generation in 2022 and while the Japanese automaker is coy on details, a high-ranked official confirmed that it will keep its role as the core hybrid in Toyota's range.
Autocar reported that the Europe-specific E3 platform could underpin the next Prius. It combines elements from both the GA-C (Corolla and CR-Z), as well as the electric bZ architecture. The ICE sales ban in Europe and UK won't come before 2030, allowing enough time for another generation of the Prius to be a hybrid.
Read Also: Toyota Hints At Redesigned Prius, Says "Wait Until You See The Next One"
Andrea Carlucci is the Director of Marketing and Product Development for Toyota Motor Europe. He said that the Prius was an iconic brand symbol, but that the company must continue to be a leader in this technology. More specifically, he said that "The Prius remains clearly iconic and stands for what we are: hybrid and a leader in electrification".
As for Toyota's future strategy, the high-ranked official said that hybrids are still "a center of gravity" for the brand which is planning on offering a series of alternatives to BEVs, including hybrids, plug-in hybrids, and fuel-cell powered models.
Toyota has updated the Prius model six times a year since 1997's debut. This means that 2022 will be the perfect time to introduce its fifth generation.
The new model is expected to use the new generation "bipolar nickel-metal hydride battery" already introduced in the Toyota Aqua in Japan, bringing greater output and improving the efficiency of the hybrid system. The same technology will likely gradually find its way into the rest of Toyota's hybrid range in the future.
Reports have suggested that a gas-electric hybrid Prius will arrive late in 2022. It would likely be equipped with an upgraded version of its 1.8-liter engine. However, there are also rumors for a more advanced hydrogen-electric Prius PHEV following in 2025 using Toyota's hydrogen ICE technology that is currently in an experimental phase.
Adblock Test (Why?)