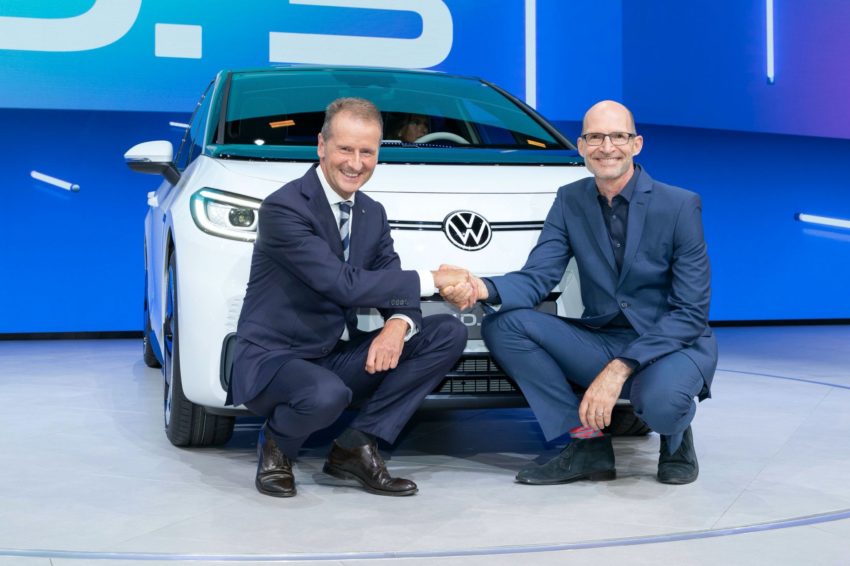 Herbert Diess, Volkswagen's chief executive officer will continue to be the company's head but is likely to give up some of his responsibilities.
German labor leaders criticized Diess in November after he stated that Tesla's car maker needed to speed up its switch to electric vehicles. He said that the transition to EVs could cause the loss of up to 30,000 job opportunities.
Following negotiations led by Volkswagen Supervisory Board chairman Hans Dieter Poetsch and including works council leader Daniela Cavallo and the head of IG Metall, Germany's largest trade union, Joerg Hofman, it is understood that Diess will keep his job while VW brand chief Ralf Brandstaetter will join the management board.
See More: VW CEO Herbert Diess is on the Chopping Block VW Mediation Committee to Discuss His Future According To Report
"It is going in the direction that the dispute will be settled and Diess will remain CEO," an individual with knowledge of the negotiations said.
Reuters reports that Diess will focus on strategy moving forward having previously ceded responsibility for the Volkswagen brand to Brandstaetter in 2020 after squabbling with the company's powerful labor leaders and managers over the automaker's scale of cost-cutting plans.
It remains to be seen when Volkswagen will issue a press release regarding Diess' future within the company.
Late November was the time Diess had to accept a change in his management style to retain his job. It is possible that the resolution will be included in a package which includes details on job prospects, investment plans, new board members, and announcements about the Volkswagen Group's future.
Adblock Test (Why?)