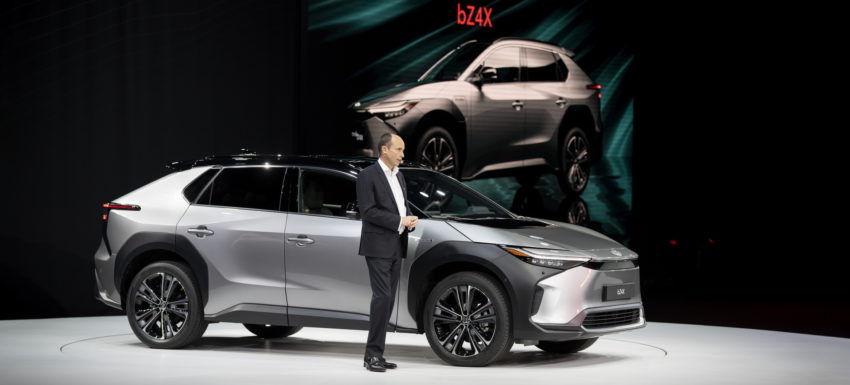 Toyota presented its plan to greenify western Europe during its Kenshiki conference this week. Toyota presented their plan to cut CO2 emissions 100% by the end of 2035 at the Kenshiki event.
Automaker is accused of being one of the most resistive to electrification. However, it claims that their plan for decarbonization included a range of zero-emission vehicles (ZEV) rather than just electric cars.
In the years ahead, it will be releasing more ZEVs including the newly unveiled bZ4X. This does not only mean electric cars, but also hydrogen-powered ones.
Read Also: Nissan To Launch 23 Electrified Models By 2030, Unveils Four All-Electric Concepts
"The way to reduce the most net carbon emissions globally is to use every item in our toolbox, including Hybrid Electric, Plug-in Hybrid Electric, Battery Electric, and Fuel Cell Electric Vehicles," said Gill Pratt, Toyota Motor Corporation's chief scientist, "with the proportions of each optimized to make best use of the infrastructure constraints and customer circumstances of every region, and the limited supply and improving performance of batteries."
The company anticipates ZEVs will make up half the vehicle sales in west Europe by 2030.
"Moving beyond 2030, we expect to see further ZEV demand acceleration and Toyota will be ready to achieve 100% CO2 reduction in all new vehicles by 2035 in Western Europe, assuming that sufficient electric charging and hydrogen refueling infrastructures are in place by then, together with the renewable energy capacity increases that will be required," said Matt Harrison, president and CEO of Toyota Motor Europe.
However, it is clear that its strategy also includes the development and improvement of battery technology. This will also include the development of new NiMh bipolar batteries. Toyota claims they were the first to make them and that they cost less to produce than regular NiMh batteries.
Additionally, the automaker plans to transfer techniques from these batteries to its lithium-ion battery batteries. Further efficiencies are expected to reduce costs up to 50% while increasing range. It hopes that these advancements will be ready for the road in the second half of the '20s and will make battery technology more affordable and accessible.
According to the automaker, solid-state technology from its battery company will likely be offered to hybrid buyers first after it has been tested in prototypes last year. Then, wider distribution of this technology may follow. However, the automaker claims that this technology can be used to make fully electric cars, as it promises increased ranges and shorter charging times.
Adblock Test (Why?)