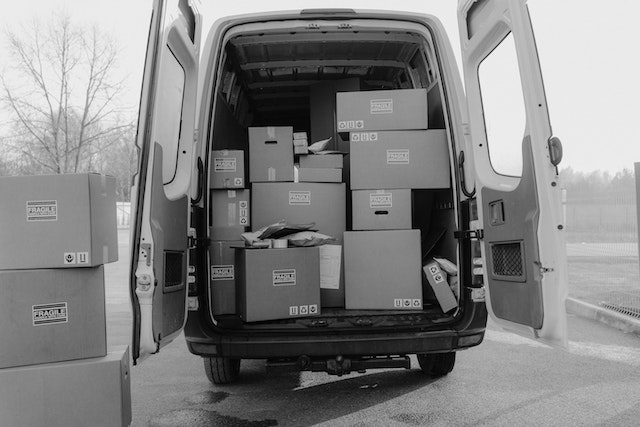 Considering the United States is now rife with delivery trucks delivering millions of packages a day, the chance of being involved in an accident with one of these trucks is higher than ever.  Many people that spend any amount of time on the road will happen to see a UPS, FedEx, or Amazon delivery truck on the road.  Even if you don't spend any time on the road, if you or your neighbors buy anything online, you are likely familiar with these trucks and the frequency with which you will see them.  There are plenty of other delivery services that do not fall under these big three corporations, but the following information applies to them as well.
Steps to Take After the Accident
Police and Documentation
One of the most important things to do is to get the accident on record.  To do that, you must call the police.  The police will take a report on what happened.  This is vital to an accident that is the result of negligence on behalf of the delivery driver.
If able, you should take your own notes on what happened before, during, and after the accident.  Document everything you can with photos or video.
Ambulance or Medical Attention
If the car accident or your injury is severe, call an ambulance.  If you do not call an ambulance, you need to seek medical treatment as soon as possible.  Accidents can cause life-threatening and life-altering injuries that aren't always immediately apparent.  Only a medical professional can clear you of such injuries after an accident.
Call Your Insurance and a Lawyer
Your insurance company should be informed of such an accident.  It is important to state that it was caused by a delivery truck driver, as it will not be processed through the driver's personal insurance but by the company that employs the driver.
The lawyers at Wattel & York can assist you with all other steps needed to ensure you are covered when involved in a delivery truck accident.  One of the likely recommendations they will have is that you should not accept a call from the delivery truck company or their insurance.  Once Wattel & York is hired, they can assist you with all future communication.
Common Crash Causes
Speeding
Considering there are so many packages that need to be delivered daily, a delivery driver may feel the pressure to push that gas pedal a little more than it should to complete their route.  It is obviously illegal to speed, regardless of the reason, and accidents that are caused due to this need to be reported.
Distracted Driving
Phones are prevalent.  Delivery drivers may even need to use their phones to communicate issues with dispatch.  This should never be done while they are driving, though, as it is illegal in Arizona to talk or text on a cell phone while driving unless it is in hands-free mode.
Improper Training
Many of the causes mentioned above can be caused by the driver not receiving proper training.  Driving a delivery truck can be quite different than driving your regular car or even a pickup truck.  Delivery trucks tend to be much larger and longer than your average vehicle.  Without proper training, drivers may not understand the differences in turning radius and how the vehicle will move when navigating corners or tight areas.
Some companies try to mitigate possible issues by having rules and regulations in place meant to avoid possible issues.  Whether it is a restriction on phone use or rules about never reversing unless absolutely necessary, nothing can fully guarantee that a driver will follow all of their training.  Even if they follow their training to the letter, accidents can still happen.
Conclusion
Regardless of how many laws there are to help mitigate these accidents or how much training is given to a delivery driver, delivery truck accidents will happen.  There are just too many delivery trucks out on the road now to avoid them.  They are an everyday occurrence in our lives.  The important thing is to know what to do when an accident happens to you.  Whether that accident is caused due to speeding, phones, lack of training, or any of the many other causes, your actions can dictate whether any accompanying medical bills may be covered.  Having lawyers that understand these issues can make a huge difference in what this accident may mean to your life and any recovery necessary.