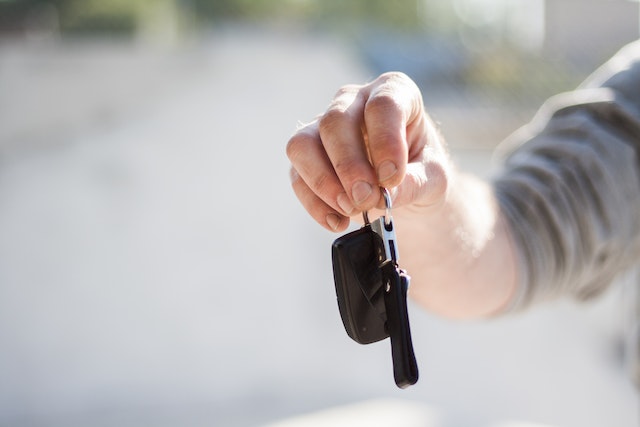 Renting a car in Chicago makes it easier to get around. It will also save you time getting between various must-see attractions. However, there are several things you should know about renting a car in Chicago that will help you get the best rates, avoid extra fees, and ensure your rental goes smoothly. So, what do you need to know when renting a car in Chicago?
What You'll Need to Rent a Car
First things first: what do you need to rent a car? Before you can drive away in a rental, you'll need to provide the following:
Acceptable Identification: The most commonly used form of identification is a valid driver's license, which you'll need to drive the vehicle. However, you may be able to provide alternative forms of ID when picking up the car. If you need to use ID other than a driver's license, it's best to confirm policies with the location where you'll be picking up the car before you book your reservation.
Payment Method: Debit and credit cards are commonly accepted as payment methods for rental cars. However, some rental agencies may impose additional paperwork or requirements if you intend to use a debit card. If you insist on a specific payment method, it's best to call the location to confirm it is acceptable. 
Car Insurance: Rental car companies offer insurance-like add-ons that are usually optional (and they can be on the pricey side). If you want to avoid those extra fees, ask your car insurance agency if your coverage can be extended to your rental car.
It's worth knowing that drivers under 25 may need to meet additional requirements or be charged higher rates. Generally, younger drivers can expect to pay an additional fee of about $20 a day for a Chicago rental. 
What to Do Before Picking a Rental Car
What to know when renting a car extends beyond basic rental requirements. Here are some things you should always do before picking a rental car in Chicago.
Explore Vehicle Options: First, rent a car that best suits your travel plans. For example, if you'll be traveling in a group, make sure you choose a vehicle that will provide enough seating. Or look for features that make traveling easier in the downtown Chicago area, such as smaller vehicles for more accessible parking or greater fuel efficiency.
Do Your Research: Many rental agencies in the Chicagoland area provide similar services at different rates. Research before you book, and look for seasonal deals and discount offers to get the best deal.
Read the Fine Print: Always read the terms and conditions of your rental so you know what to expect.
Loyalty and Rewards Programs: Sign up for available loyalty and rewards programs before you book. Doing so may help reduce the cost of your rental or help you accumulate points toward future savings. 
What to Do When Picking Up Your Rental Car
When it's time to pick up your rental car, be prepared to:
Inspect the Car with the Rental Agency: You should always inspect the car when you pick it up and report any damage you see, even if it's minor. Doing so will ensure you won't be charged for damages you weren't responsible for. Also, check the amount of gas in the tank, as it will need to be refilled to the same spot when you return the car.
Reconsider Add-Ons: It's wise to reconsider any add-ons you've chosen or that were offered to you to ensure you're getting the best value. Rental add-ons can be helpful, but they can also quickly increase the cost of your rental. 
What to Do When Returning Your Rental Car
Before returning your rental to the agency, make sure you:
Gas Up: You'll need to fill the gas tank to match what it was before renting the vehicle unless the agency you choose requires you to fill it completely. If it's unclear how much gas you need to put in the car, confirm the rules before you drive away from the rental counter.
Check for Damage: Inspect the vehicle again to ensure it hasn't sustained any new damages. If it has, it's best to discuss the damage with the rental agency when you return the car rather than having them find out about it later. 
Get a Receipt: Receipts provide documentation of your rental return and will help you avoid extra fees for late returns or damages. 
Renting a Car in Chicago
Now that you've reviewed what to know when renting a car, you're ready to make a reservation and prepare for your upcoming trip. With a bit of preparation, you can find the best deals on car rentals in Chicago and avoid any surprises down the road.