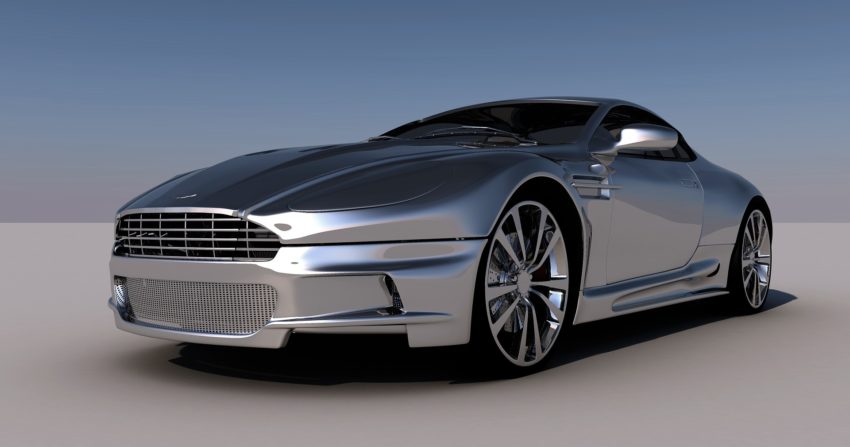 One of the most important aspects of your car is how it handles. In a nutshell, handling refers to how your car performs on the road, including how it turns, swerves, or handles curves, and this can be the difference between a relaxing drive on the beachfront, or an absolute nightmare at the mere thought of getting into it daily. Most new car owners have very limited knowledge about what makes their car tick, how to make the most of the functions and features that each car comes with, or just how to improve their car's handling. If the handling on your car is driving you crazy, stick around for a few improvements that you can make with some tweaks or replacements.
Tires
Tires are one of the most important components of your car that are responsible for a wide variety of functions from braking and absorbing road shock, to supporting your load and traction. Yet this is the one aspect that is overlooked when it comes to maintenance and replacement. Traction is the way your car handles especially in wet and slippery conditions and is severely impacted by tires with low tread. In addition to this, over or underinflated tires result in a driving experience that is dangerous, uncomfortable, and noisy. A simple but effective way to improve your car's handling is by conducting regular maintenance on your tires and replacing them, somewhere like Canada Custom Autoworks, a tire shop in Grande Prairie, as soon as it becomes necessary, or by investing in bigger tires and rims.
Suspension
Suspension is a basic aspect of your vehicle that ensures that your tires stay on the ground at all times. Manufacturers will ensure that the standard tuning is done with all possible demands being taken into account, but many adaptations can be made to your suspension depending on your driving requirements, such as lowering your springs for better handling on corners or adding aftermarket sports suspension kits for those that prefer faster driving. For standard, daily use cars, keeping your suspension at the recommended height will work towards improving your handling issues. Suspension should generally be comfortable, quiet, and of course, safe.
Brakes
Brakes are an integral aspect of your vehicle that enables stopping and control, but they are only as good as your tires and suspension allow them to be. So before you look at any tweaks here, make sure that the first two aspects are in good condition. You may want to consider changing your brakes if you experience excessive brake fade which normally happens after a certain period of brake use, or if your brakes lack stopping power. Changing your brakes or upgrading them will enable better performance, and this can be done in a variety of ways including increasing the disc radius for more brake torque, increasing the size or number of pistons for consistent pressure, or increasing the line pressure on your brakes for a softer brake.
Strut Bars
A strut bar connects the front shock towers in a chassis to create a unification point that overcomes suspension challenges. This helps vehicles to handle corners with greater ease and speed. Your chassis tends to flex as you turn a bend, and while the strut bar may seem like a simple metal rod that holds the different parts of your car together, it tightens and holds the parts of your chassis that flexes. This results in your car feeling stiffer and tighter, resulting in less sway and the reduction of the impact of gravity. Strut bars can also be added to the rear of your vehicle should this be necessary.
Your car may or may not need these upgrades or changes, but you might still find it necessary to make these adjustments based on your own requirements and driving style. We would always suggest enlisting the services of a professional, but a basic understanding of how various components such as your brakes, tires, and suspension work individually or in tandem is essential to getting to know your vehicle. The most important thing to remember always is that your vehicle's handling capabilities are drastically reduced by poor or lack of maintenance, and you must ensure regular maintenance on your tires, suspension, and brakes are done for optimal handling.