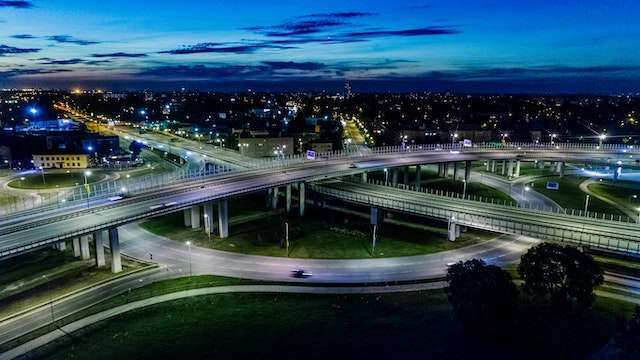 Out of all the businesses you're familiar with, you probably didn't expect transportation to be a booming industry. In today's society, car service companies and rideshare services, like Uber and Lyft, has boomed in popularity and as a business. So much so, that they've actually lowered the amount of taxi cabs in New York City. Since business, as a whole, has become incredibly saturated, now's the perfect time to consider opening your own transportation service. If you're looking to put the pedal to the metal and open your transportation company, you've reached your destination. In this post, we'll be going over the best types of transportation companies you can start.
Chauffeur Services
A chauffeur is an individual who's employed by a private and professional car service company. You might be wondering what sets them apart from a traditional taxi or Uber. While each one all want to transport people to and from their desired destinations, a car service has actual employees. Don't get the wrong idea, however, Uber also has its own variation of employees. However, they're very random and not everyone is too keen on getting into someone's car on a whim. A chauffer is a professional driver who has had their background checked, drives a luxurious car and is dedicated to meet the other needs of their passengers.
In fact, to be hired, chauffeurs who work for a car service require a commercial driver's license (CDL). Any car or truck that's used for business purposes are classified as commercial vehicles. Before you can open this type of business, it's important for you to learn about the different classes of CDLs. Not every state follows the same rules and guidelines, like others do. It's important to review what your state's guidelines are, so you be certain you're legally complying with them.
Bicycle Services
Why would anyone take a bicycle instead of getting a car? Well, in expanded neighborhoods, you'd either use your own car or routinely call an Uber. But in cities, bicycle rental is incredibly common and can be a much cheaper option. Furthermore, it's also a great way for people to spend quality time with their family, they also get one of the best forms of exercise. Bicycle rentals can be a very lucrative business as you can earn up to $15 for every half-hour rental. Plus, you don't have to worry about vehicle maintenance tips or safe driving practices with regard to your business.
Small Moving Services
If you hope to open a moving company it may take a little bit of time, but it can be one of the best businesses you could ever open. Moving companies can make a lot of money rather quickly, especially if someone is moving out of a local state. Granted, this does depend on how you're going to structure your services. Not every moving company can go very far at first, which is why it's best to start off with a local plan. You'd be surprised how many people utilize local moving companies specifically. You can charge $20 per hour in addition to the fees of the mover's belongings.