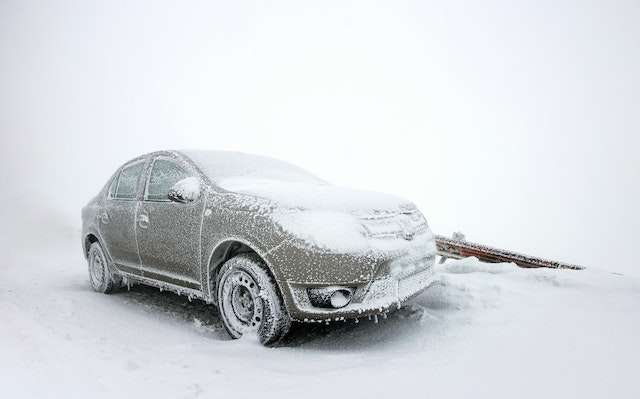 In the age of rapid digital development, there is more to vehicles than just horsepower, torque, number of cylinders, engine size, smoothness of driving, or eloquent design. Year after year, while manufacturers try to perfect these components, digitized head units are playing an increasingly greater role in determining how comfortable the vehicle is. 

Innovation has come in the shape of huge digital touch screens pioneered by Tesla and is replacing old-school buttons. We do not see a countless number of single-function click-and-turn options anymore, instead, newer vehicles come with digital touch screens serving as vehicle management centers. Be it a navigation, sound system, or air conditioning adjustment, all can be easily configured within a couple of seconds. Furthermore, now mobile phones and apps can be smoothly integrated with such systems, opening new possibilities for comfort.

Still, while manufacturers push for perfection with new, improved vehicles year after year, there remains a question of older cars: How to upgrade them to the comfort levels of newer vehicles?!
You might be one of those drivers, owning a perfectly good Lexus or Porsche for example; perfectly happy with your vehicle's performance, but feeling the need to upgrade not to miss the comfort of 2022 models. You might have even considered buying the new one, but is it really necessary? Besides, replacing a luxury vehicle every odd year might be a bit too much for your budget. Well, we have good news, there is a smarter way to upgrade your vehicle, in fact there are at least 2 better ways to do so, without breaking the bank. 

The first solution that might have crossed your mind is replacing the head unit with an aftermarket vertical screen. There are reliable manufacturers who make fit-perfect aftermarket parts for such purposes. The beauty of upgrading with an aftermarket vertical screen is that you retain all the manufacturer default functionality and comfort in your vehicle, while getting new features with it, be it smartphone integration & connectivity to Apple Carplay or Android Auto, or wireless navigation & playlist integration. Simply put, with an aftermarket vertical screen upgrade you can get rid of old and outdated button-centric head-unit and get a beautiful touchscreen that fits your vehicle aesthetics perfectly while enabling you to enjoy new functionality at your fingertips. Furthermore, such an upgrade comes at a marginal cost compared to getting a new vehicle.
Yet, there might be an even better solution for your car and budget. You might already have a touchscreen incorporated in your head unit by default from the manufacturer, and going to the car shop for a replacement aftermarket unit or hustling it yourself might be too much. Well, if that is the case, and you just want to upgrade the functionality of your vertical screen, to support new apps and features, without any visual changes to the head unit our second suggestion might be just perfect for you. It's the Apple Carplay & Android Auto upgrade device that solves the problem without much hustle. The device is just a boxed solution that integrates with your existing infotainment center behind the head unit and enhances it with the newest features you have been missing out on. We should also note that usually, Carplay Upgrade devices would cost even less than entire aftermarket vertical screen replacements.
In essence, both: aftermarket vertical screens and carplay upgrade devices serve the same purpose of enhancing a vehicle's infotainment center. However, depending on your vehicle only one option might be available for you. Furthermore, it's always good to consult with professionals to check vehicle and device compatibility, as well as clarify the upgrade features and get some installation guidelines. So, if you'd want to give it a thought and check out available options, we have yet another great recommendation. Folks at Mozart Electronics would be happy to answer all your questions about aftermarket apple carplay, be it a vertical screen replacement or just an upgrade device. Just click on the highlighted link above to visit Mozart Electronics's website to see their upgrade solutions with all the features for Bentley, Lexus, Aston Martin, Porsche, Audi, Mercedes, Land Cruiser, BMW, Maserati & Lamborghini.