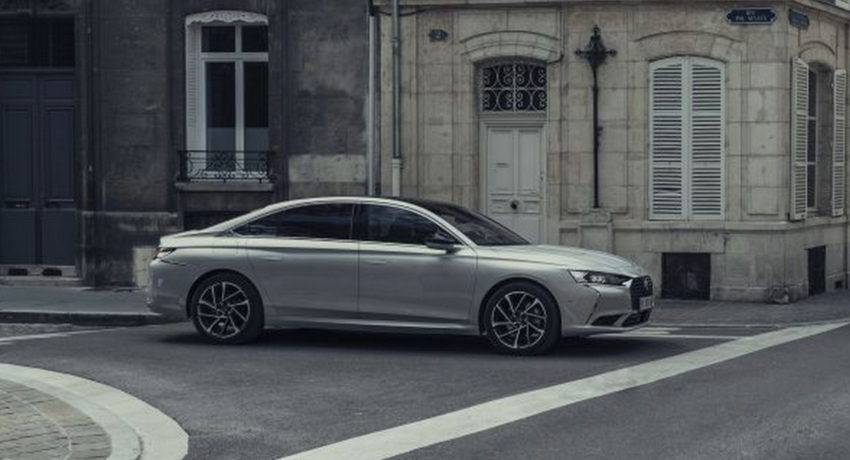 DS added the E-Tense 250 to their DS 9 line-up. This adds power and range to the FWD DS 9 as well as reducing CO2 emissions.
The engine is a PureTech four-cylinder that produces 197 horsepower (200 PS/145kW), and it's paired with an electric motor of 107 HP (109 PS/80kW) which makes 107hp. The motor is enough power to take the DS 9 on electric alone to 135 km/h (84 mph). It can go up to electronically limited speeds of 240 km/h (194 mph) when the engine is used.
According to the WLTP testing cycle, the motor's new 15.6 kWh battery powers it. It has the same number of cells as the DS 9 E-Tense 225 but can take the DS 9 E-Tense250 up to 70km (43 miles), and up to 61km (38 miles), in mixed driving conditions.
Read Also: The DS 9 E-Tense 360 Is The Antidote To Boring German Sedans
This same test cycle rates the DS 9 E-Tense250 as emitting only 26g/km carbon dioxide and consuming only 1.1 liter/100km (214 mpg). Those figures give the sedan advantages in France, including an exemption from the first component of company car tax, a battery cost deduction, and an exemption from the "weight surcharge" that is coming into effect in 2022.
Two trims will be available for the DS 9 E-Tense 250, Rivoli + and Performance Line +. Black Alcantara interior, with gold stitching, DS Performance LIne badges and DS Wings are included in the first trim level. The wheels are 19 inch alloys and come with a gloss black grille.
Rivoli+ is a premium trim inspired by Paris' Tuileries district. It features a diamond-shaped trim and is available in three configurations. This trim is made from high-quality materials. Even the grab handles and other parts are covered with leather.
At 58,000 euros (65,620 USD in current exchange rates), the Performance Line + can be purchased in France. Rivoli + begins at 60,900 dollars ($68,901 US).
Adblock test (Why?)