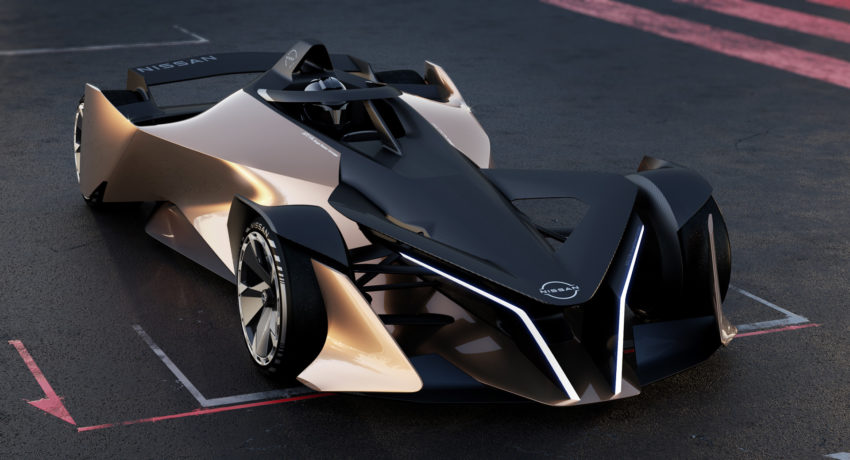 On Thursday, Nissan unveiled the concept for a race car powered by the same engine as the 2023 Ariya electric crossover.
This race car is an open-wheel, single-seater car. It has not been designed to race in any race category. But its delta wing shape indicates a connection to Formula E's Gen3 racing car that will be competing in the 9th season of electric race series.
Through the Nissan E.Dams Team, Nissan remains one of the largest automakers involved in Formula E. Each team competing in Season 9 Formula E will get their Gen3 chassis next spring.
Nissan Ariya Single Seater concept
Nissan stated that the Ariya Single Seater concept shows how Nissan's Ariya crossover powertrain can be applied in race cars. Nissan said that the new concept would be used as a testing ground for futur technological developments.
Nissan chose the Ariya with the best powertrains, which is the dual-motor, all-wheel drive setup that produces 389 horsepower and 442 lb-ft. A single motor with 238 horsepower will be available on the Ariya.
The concept was also influenced by the Ariya design elements. The V-shaped grilles on both cars are flanked with thin, light bars. On the sides, smooth, almost fluid-like surfacing was also borrowed from Ariya. But here, it's all carbon fiber.
2023 Nissan Ariya
It is expected to be in showrooms by next autumn. Initial pricing will start at $47.125 and include a $1,175 shipping charge. It is expensive, but it will become more affordable as the years go by.
Nissan plans to make its lineup almost entirely electrified by 2030. The Ariya is the latest in this plan. The automaker revealed this week that they will invest $17.6billion in electrification over the next five year. By 2030, the majority of these funds will be spent on developing 23 electrified vehicles under Infiniti or Nissan brand names. 15 of them will also be powered by batteries.
Nissan presented a few concepts at this week's Nissan Motor Show to showcase a potential future electric line-up. One concept was a Roadster. These all could point towards an electric sportscar. It will be interesting to see what the future holds.